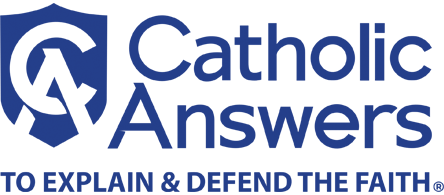 Why Mary's Perpetual Virginity Matters
All Christians would do well to turn to Mary for intercession and for a model of complete consecration to Christ
One of the primary points of contention between Catholics and Protestants is belief regarding the Blessed Virgin Mary. Catholic tradition of venerating the mother of Jesus and dogmas such as the Immaculate Conception and the Assumption are frequently challenged by Protestants. Even Mary's perpetual virginity is denied by most Protestants today, though most of the Protestant Reformers, in line with universal Christian belief for a millennium and a half before, defended this teaching.
Was Mary a virgin for her entire life? And why does it matter?
This is not the forum to summarize the evidence that demonstrates Mary's perpetual virginity. These arguments have already been well–made many times over by Catholic Answers apologists. Here we will be concerned chiefly with why the answer to the question matters.
The first reason that Mary's perpetual virginity matters is that it is a question of truth, not opinion, and the fact is that the Church has unerringly defended the doctrine since its earliest days. Certainly the Church Fathers, for example, would not defend an untruth; veritas vos liberabit, after all. Mary's perpetual virginity was rarely challenged in Christian history. Even the leading Protestant reformers acknowledged that Mary's perpetual virginity is taught in Scripture and the Church Fathers all held the teaching as true.
Such heavyweights St. Athanasius, St. John Chrysostom, St. Ambrose, and St. Augustine made arguments based in Scripture that she remained a virgin her entire life. This was true of Christians throughout the known world, Latin and Greek, east and west. Origen of Alexandria, for example, wrote that "There is no child of Mary except Jesus, according to the opinion of those who think correctly about her" (Commentary on John, 1.4). St. Jerome, the magnificent Biblical translator and scholar, stated clearly that we believe Mary remained a virgin her whole life because we read it in Scripture (see Against Helvidius 21).
The Protoevangelium of James, while not canonical Scripture, is an important historical document that tells us a lot about what the early Church believed. Written in the second century A.D., not long after the end of Mary's earthly life, this document goes to great lengths to defend the perpetual virginity of Mary. In fact, some scholars—including Johannes Quasten, the great patristics scholar of the twentieth century—thought that this was its primary purpose for being written. Among other things, the Protoevangelium is where we get the tradition that Mary was consecrated for service in the temple as a young girl, which would mean a life of perpetual virginity. Indeed, the classic text indicates that Mary's being entrusted to Joseph was for the purpose of protecting her virginity.
At the Second Council of Constantinople in 553 A.D., Mary was officially given the title "Ever-virgin." A century later, Pope Martin I clarified that by this the Church's means to say that Mary was a virgin before, during, and after Christ's birth (ante partum, in partu, et post partum). This is a crucial point—the virgin birth is essentially unchallenged among Christians. The question of whether Mary remained a virgin is where many Protestants disagree with the Catholic Church.
Martin Luther, Ulrich Zwingli, John Calvin (at least early in his career), and other early Protestant figures all recognized that the perpetual virginity of Mary is taught in the Bible. Unfortunately, over the centuries since the Reformation, their theological descendants have lost their way in this regard. Today, few Protestants recognize the truth, let alone the Biblical basis, of Mary's perpetual virginity.
Again, I'm not trying to prove the case here with an appeal to a wide variety of authorities. I offer this very brief survey of the Church's history on the question to show the Church often and unequivocally defended the doctrine as true because its truth matters, and that its denial is a relatively recent development in Church history.
Second, Mary's perpetual virginity matters because its truth has implications that matter to all of us; namely,  points beyond her life to the world that is to come, a world in which there will be no more marriage and we will all be as Mary was. "For in the resurrection they neither marry nor are given in marriage, but are like angels in heaven," Jesus told the Sadducees (Matt. 22:30). Mary's virginity is a prefigurement of heaven, the reward for those who say to God, with Mary, "Thy will be done."
Third, Mary's perpetual virginity is one of many of her attributes that make her a beautiful symbol of the Church, as the virgin bride of Christ and the fruitful mother of Christians. St. Ambrose wrote, "Fittingly is [Mary] espoused, but Virgin because she prefigures the Church which is undefiled yet wed. A Virgin conceived of the Spirit, a Virgin brings us forth without travail" (On Luke 2.6-7).
Fourth is the related point that Mary's perpetual virginity says a great deal about her relationship with all of us. When Christ was dying on the cross, he said to John "behold your mother" and to Mary "behold your son" (John 19:26-27). The Church has always recognized in this not simply a son providing for his mother's care after his death, but Christ's giving of his mother to each and every one of us—she is our mother, too. This would have made no sense if Mary had other children, since they would have been tasked with her care after Jesus' death. And that should matter to all Christians.
Quoting Lumen Gentium, the Catechism of the Catholic Church states that "Christ's birth 'did not diminish his mother's virginal integrity but sanctified it." (CCC 499) And this point deserves special notice: the virgin birth was not simply a neat trick, a miracle used to "wow" people, something to indicate that something special occurred. It was a clear indicator that Mary was set aside (and set herself aside, by her fiat) for service to God, conforming her will with the will of God. She was set apart by her virginity, and her virginity was sanctified by Our Lord in his birth.
The virgin birth—and Mary's perpetual virginity—are signs of Mary's total consecration to God, single-minded service to him, and utter abandonment to his will. Through the centuries, Christians of all stripes have defended this teaching, sometimes vehemently in the face of opposition. And the fact of her perpetual virginity matters because she was given to all of us as our spiritual mother, symbol of the Church. All Christians would do well to turn to Our Lady, and see in her perpetual virginity a sign of God's providence.