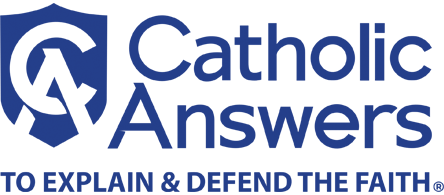 Overview
We understand the need to work within a budget to meet your advertising needs. We also know you want to get the best value for your advertising dollar. This translates into the number of people who are going to read, see, or hear your advertising.
Consider the benefits of partnering with Catholic Answers:
Our top-rated, award-winning radio broadcast, Catholic Answers Live, is broadcast live two hours weekdays in more than 230 markets in the U.S. and Canada, and worldwide via Catholic.com. The show is also broadcast through our App CA LIVE, Facebook Live, YouTube, and Twitter.
Our award-winning Catholic Answers Magazine, more than three decades in print, is still going strong at a time when the magazine industry as a whole is in decline and many Catholic print magazines have gone out of business.
All of these facts have one thing in common: Growth.
Let's look at the comparative value of advertising with Catholic Answers:
Your cost for a 30-second radio spot is half what you would pay in other comparable Catholic radio markets.
Your cost for a magazine ad is 40 to 80 percent less than an ad in comparable publications.
All of these figures show a common pattern: Monetary savings and maximization of value.
Our readers are engaged in the religious issues of our times and active in their defense of the Faith. Catholic Answers' reputation as a reliable source of information means our readers trust us and depend on us to present them with only the best in information, journalistic integrity, and in the organizations whose advertisements we choose to display.
We ask our advertisers to present content that is fully in keeping with defined Catholic teaching, and we promise to do the same. Ours is a partnership with the goal of presenting only the very best the Catholic marketplace has to offer.
Catholic Answers Magazine
Sizes and rates (current as of January 2022):
Inside front or back cover:
No bleed: 7.292″ (w) x 9.5″ (h)
Bleed: 8.375″ (w) x 10.875″ (h)
$1,100
Outside back cover:
No bleed: 7.292″ (w) x 8 " (h)
Bleed: 8.375″ (w) x 8.9″ (h)1, 2
$1,200
Full page interior:
No bleed: 7.292″ (w) x 9.5″ (h)
Bleed: 8.375″ (w) x 10.875″ (h)1, 2
$800
Two-thirds-page vertical:
4.583″ (w) x 9.5″ (h)
$700
Two-thirds-page page horizontal:
Half-page vertical:
3.396″ (w) x 9.5″ (h)
$500
Half-page horizontal:
6.958″ (w) x 4.667″ (h)
$500
1. Add an additional 1/4″ to all sides for bleed.
2. Position text away from edges to avoid text getting cut off.
Deadline
Six weeks prior to the first of the month of issue. For example, the deadline for the January-February issue is November 15. The magazine is published bimonthly.
Discounts
10 percent for two consecutive ads and 20 percent for three or more ads
30 percent for full-year reservations (six issues)
15 percent to recognized advertising agencies
Conditions
Cancelations must be in writing prior to the deadline for that issue. If an advertisement is canceled after that time, Catholic Answers Magazine reserves the right to run the most recent advertisement at full cost or charge 50 percent of the original fee for the reserved space.
If we determine that the furnished material is unacceptable, we reserve the right to cancel the ad.
Publishing Information
Founded: January 1990 (as This Rock)
Frequency: Six times a year
48 pages
Free upon request
Circulation: 30,000
Readership Demographics
55 percent of readers are between 30 and 59.
51 percent of readers have at least a bachelor's degree. Ten percent have doctoral degrees.
Readers are dispersed throughout the U.S., Canada, and the United Kingdom.
About Catholic Answers Magazine
The flagship publication of Catholic Answers, the largest and most trusted apologetics organization in North America.
In accord with the teachings of the Catholic faith.
Advertising representation is in-house.
Ad specifications and billing structure tailored to individual needs.
Editorial Board
Christopher Check, Publisher
Todd Aglialoro
Jimmy Akin
Tim Staples
Tim Ryland, Editor
For information about advertising in the magazine, email tryland@catholic.com.
Catholic Answers Live
30-second spot: $75
60-second spot: $150
If the sponsor is a for-profit organization, the FCC severely limits what the spot can say. The standard format for a spot for a for-profit organization is: "Company X is a sponsor of Catholic Answers Live. Company X's website is website dot com." In this case, the monthly rate is:
10-second spot: $50
If you do not already have a radio spot produced, we can create one for a one-time fee of $300.
All radio spots must be within FCC rules and regulations regarding non-commercial broadcasting. Please keep in mind that stations that air our program are also, for the most part, non-commercial and are subject to fines if FCC rules and regulations are violated. Catholic Answers reserves the right to determine what sponsorship/advertising it will accept.
For information not covered here, email radio@catholic.com.