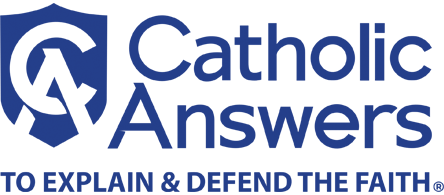 This online privacy policy ("Policy"), effective July 31, 2018, and updated July 20, 2021, applies to information collected by Catholic Answers, Inc. through its websites (catholic.com, shop.catholic.com, schoolofapologetics.com, give.catholic.com) social media outlets, and online services (the "Websites").
This Policy will explain the following:
Personal Information– What personally identifiable information is collected from you through the Websites and how it is used.
Sharing– Why we may share personal information with vendors, third parties, and when required, with legal authorities.
User Choices– What choices are available to you regarding the use of your data.
Cookies– What cookies are and how we use them.
Security– The security procedures in place to protect the misuse of your information.
Corrections and Control– How you can correct any inaccuracies in the information.
Other Legal Provisions– What legal provisions apply such as governing law, arbitration, jurisdiction and other important provisions.
This Policy is part of our Terms of Service that govern the use of our sites, social media presence, and online services and our Terms of Sale that govern the sale of products and services on our e-commerce site, including any restrictions.
By using our Websites, you are consenting to the collection, use, disclosure, and transfer of your information as described in this Policy. If you don't consent to such use you may not use our Websites or services.
Personal Information
Some, but not necessarily all, of the information we collect may be "personally identifiable information" — information that identifies you personally. Personally identifiable information can include first and last name, a physical street address, an email address, a telephone number, government identifiers, birthday, or any other information that permits a specific individual to be identified.
What Information Is Collected
We collect and use several types of information from and about our users of our Websites, including:
Information, including any personal information, you provide directly to us when you use our Websites, including name, postal address, e-mail address, telephone number, birthday, parish, diocese, religion (Catholic/non-Catholic).
Information from our third party partners, including personal information, you previously provided to a third-party social media platform (e.g. Facebook or Twitter), or information from donor prospecting services.
Information sent to us automatically by your web browser or mobile device. This information depends on your device and service settings, but typically includes your IP address, the name of your operating system, the name and version of your browser, the date and time of your visit, and the pages you visit.
When you create an account with Catholic Answers we typically collect:
Name (first and last)
Email Address
Phone Number (cell, home and/or work)
Home Address
When you make a donation or purchase a product or service from us we also collect:
From time to time, you may be asked to provide additional personal information, such as alternate contact information or place of work to facilitate company matches for donations.
Generally, information collected by us is NOT made public. If you post a review, however, your first name will be visible to the public and associated with your review.
How Your Information Is Used
We use the information we collect about you or that you provide to us, including any personal information:
To meet your service and information requests, as well as to provide you with the best possible customer service.
To provide you with information, products, or services that you request from us.
To fulfill any other purpose for which you provide it.
To provide you with notices about your account.
To carry out our obligations and enforce our rights arising from any contracts entered into between you and us, including for billing and collection.
To notify you about changes to our Websites or any products or services we offer or provide.
To allow you to participate in interactive features on our Websites.
To provide you with information, products, or services that you may be interested in.
In any other way we may describe when you provide the information.
For any other purpose with your consent.
Any personal information contained in User Content on our Websites can be read, collected, or used by others and is outside our control. We also may use, with or without your consent, limited information for advertising or promotional purposes, including your name, comments, and general location. With respect to User Content you should have no expectation of privacy because this is information you voluntarily share with the world.
We may provide functionality that encourages you to automatically post information to a third-party social media platform (such as Facebook or Twitter) and such information may include your general location, name, purchases, and /or social media identity. You should have no expectation of privacy in those actions. If you choose to link your profile to any of our sites, social media outlets, or online services with an account on a third-party social media platform, we may share the information in your profile with that third-party platform. We may also use third-party social media platforms to offer you interest-based advertising derived from your personal information.
Sharing
We may disclose aggregated information about our users without restriction.
In the regular course of business, we partner with various companies, agencies, and vendors to make sure you are provided the best service possible. That service includes the protection of your personal data. We may also share your information for the purpose disclosed when you provided the information or with your consent. Below are the ways your information may be shared. Please know that we limit the sharing of information only to what is commercially necessary to accomplish the task at hand.
Your personal information may also be transferred to a successor organization.
Disclosure of Donor Information
Catholic Answers does not share, trade, or rent its donors' personal information with or to any outside entity. This policy applies to all information received, both online and offline. The only exceptions (as described below) are third-party vendors and partners who support our business and law enforcement authorities, when required.
Vendor/Partner Sharing
We may transfer necessary customer or donor information to third-party service providers, vendors and other companies who support our business; delivery services; and technical infrastructure services including those analyzing how our services are used and measuring the effectiveness of ads and services, providing customer service, facilitating payments, or conducting surveys. The following is an outline of how our vendors use your information to help us assist you.
Contacting you
Personal Data Shared: Email address, mailing address, first and last name
Analytics
Personal Data Shared: Cookies, usage data
Payments
Personal Data Shared: Various types of data as specified in the privacy policy of the relevant service
Hosting and Infrastructure
Personal Data Shared: Various types of data as specified in the privacy policy of the relevant service
Social Media
Personal Data Shared: Various types of data as specified in the privacy policy of the relevant service
Shipping and Tracking
Personal Data Shared: First and last name, mailing address
Legally Required Sharing
We may disclose your information when we, in good faith, believe disclosure is appropriate to comply with the law, a court order, or a subpoena. We may also disclose your information to prevent or investigate:
A possible crime, such as fraud or identity theft; to protect the security of our websites;
To comply with any court order, law, or legal process, including to respond to any government or regulatory request;
To enforce or apply our Terms of Service, Terms of Sale or other agreements; or
To protect our or our users' rights, property or safety.
User Choices
We strive to provide you with choices regarding the personal information you provide to us. We have created mechanisms to provide you with control over your information and this Policy describes some of your choices. We may ask you to indicate your choices at the time and on the page where you provide your information.
California law requires us to explain how our system responds to any "Do-Not-Track ('DNT') signal" delivered by your browser. We currently cannot and do not make any guarantee that we will honor DNT signals. Third parties, such as Google and others, may be able to track information through our websites.
You may change your preferences regarding the use of information by notifying us in writing at the contact information listed below. If at any time you wish to be taken off our mailing lists, please contact us using the information provided or simply use the "unsubscribe" handle at the bottom of each electronic advertising or news related communication.
Cookies
We use "cookies" and other technologies to collect information and support certain features. A cookie is a small file that asks permission to be placed on your computer's hard drive. Once you agree, the file is added allowing web applications to tailor their operations to your interests. Typically, if you don't wish to receive cookies, you may set your browser to reject them or to alert you when a cookie is placed on your computer (this may or may not affect your use of our websites).
Other third parties may deliver cookies to your computer or mobile device for the purpose of tracking your online behaviors over time and across nonaffiliated websites and/or delivering targeted advertisements either on this site or on other websites. We do not control third parties' collection or use of your information to serve interest-based advertising. However, these third parties may provide you with ways to choose not to have your information collected or used in this way. You can opt out of receiving targeted ads from members of the Network Advertising Initiative ("NAI") on the NAI's website.
Catholic Answers uses Google Analytics to measure traffic on our site. Google Analytics uses cookies to "remember" how a user has interacted with our content. They do not store any personal information about users on our site.
Security
Catholic Answers is committed to helping ensure that your information remains secure. Any sensitive information we collect (such as credit card data) is encrypted and transmitted to us in a secure way. You can verify this by looking for a "Verified Merchant" icon in the shop site footer and looking for "https" at the beginning of the address of our web page.
Encryption is utilized to protect sensitive information transmitted online. We also protect the information you've shared with us offline. Employees who require access to your information to perform specific tasks (for example, billing or customer service) are granted access to the necessary personally identifiable information for their task.
We protect your non-public information in order to help protect your identity and information with the following measures:
We encrypt all web traffic (https).
We utilize technology controls such as encryption, firewalls, and user verification for our information systems.
We limit physical access to our buildings and user access to our systems.
Corrections and Control
We retain your personal information we collect for as long as necessary to provide the services, products, and information you request, or as long as permitted or required by applicable law. You may update your personal information at any time by opening your account online and editing the profile.
Depending on applicable law you may have the right to:
Erasure/Deletion– the deletion of all your data from our systems and records. This will be performed within 30 days. The US, California, and other jurisdictions have laws that prohibit complete "erasure" or "deletion" of certain information under certain circumstances. Upon request for erasure/deletion, you will be notified of any applicable restrictions or limitations to your request.
De-identification– this is a process that involves dissociating certain information in order to prevent identification of you with that information. This is also subject to legal and contractual limitations.
Correction– if we got something wrong about you we want to correct it right away (usually within 30 days).
Access– it's your information after all, within 30 days (under most circumstances) we will provide you with a machine-readable copy of your information and how it is/was used free of charge. Additional copies may have a fee. You can request this for your own use or to have it transferred to another data controller.
Objection– at any time you can object to the use of your information. We will stop storing or using your data, except where necessary to complete contractual or legal obligations, until the issue is corrected or erasure is requested.
Restriction– you may limit the use of your data for specific purposes or to prevent specific uses.
Contact Information
If you wish to inquire about or exercise any of the above rights or to ask questions or comment about this Policy or our privacy practices, please contact us with your specific request or concerns and we will endeavor to respond within 48 hours:
By Phone: Toll-free at 888-291-8000, 9:45 a.m. to 4:45 p.m. PST, Monday – Friday to speak to one of our customer service representatives.
By Email: Any time at webmaster@catholic.com.
You may also contact us by post: Catholic Answers, Inc., PO Box 199000, San Diego, CA 92159
Other Legal Provisions
California Privacy Rights
California's "Shine the Light" law (Civil Code Section § 1798.83) permits users of our websites that are California residents to request certain information regarding our disclosure of personal information to third parties for their direct marketing purposes. To make such a request, please send an email to webmaster@catholic.com.
Catholic Answers is a U.S. nonprofit corporation and its websites are designed and generally intended for a U.S. audience. The servers that support our digital presence and on which we store the information you provide to us electronically may be located in a country other than where you reside. U.S. data protection laws may provide more or less protection as the data protection laws in force in some other countries. If you are located in a country other than the United States, by using our websites you consent to the transfer of your information to the United States and to be subject to its laws and regulations.
This Policy shall be governed under the laws of the State of California, United States of America without regard to its conflicts of law provisions.
This Policy may be supplemented, amended, or even replaced by additional privacy notices ("Privacy Notices"), typically provided at the time we collect your information. We reserve the right to update or modify the Policy or any Privacy Notice at any time without prior notice.