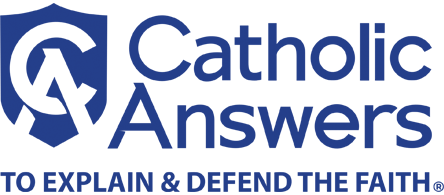 Question:
I heard a radio preacher talk about the "biblical plan of salvation"--which, of course, he said the Catholic Church didn't obey. How does our Church understand the biblical plan of salvation?
Answer:
The Church understands that we are all sinners in need of a savior (Rom 5:12-21). We are inheritors of original sin and all its consequences, and by actual sin we distance ourselves from God. We can't save ourselves, but we don't need to: Jesus Christ has paid the price for our sins. The Catholic Church teaches that salvation comes through Jesus alone (Acts 4:12), since he is the "one mediator between God and man" (1 Tm 2:5-6).
The saving grace won by Jesus is offered as a free gift to us, accessible through repentance, faith, and baptism. We turn away from our sins, we are sorry for them, and we believe in Jesus Christ and the gospel. Repentance shows our willingness to turn from things that keep us from God, and baptism renews us, filling us with the grace necessary to have faith and to live it. This belief is more than just "head knowledge." Even the demons have that (Jas 2:19). It's more than just believing you're saved. Even the Pharisees had that (Jn 5:39). True, saving faith is one lived and exhibited daily: It is "faith working through love" (Gal 5:6, cf. Jas 2:1-26).
Sometimes the Church is accused of teaching "salvation by works," but this is an empty accusation. This idea has been consistently condemned by the Church. Good works are required by God because he requires obedience to his commands (Mt 6:1-21, 1 Cor 3:8, 13-15) and promises to reward us with eternal life if we obey (Mt 25:34-40, Rom 2:6-7, Gal 6:6-10, Jas 1:12). But even our obedience is impossible without God's grace; even our good works are God's gift (Rom 5:5, Phil 2:13). This is the real biblical plan of salvation.