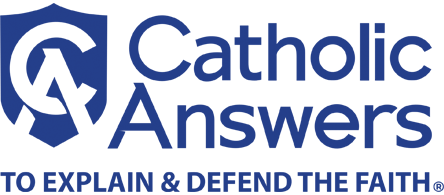 Question:
Is the Flame of Love an approved Catholic apostolate? Have the related and reported private revelations by Elizabeth Kindelmann (1913–1985) received approval as supernatural in origin from the Holy See or some other lawful Church authority?
Answer:
First, Cardinal Peter Erdo of Budapest, Hungary, has approved the Flame of Love as a private association of the faithful.
The apostolate is based on the private revelations that Kindelmann reportedly received from Jesus and the Blessed Mother in the form of locutions. In contrast to an apparition, a locution is a supernatural communication to a person's ear, imagination, or directly to his intellect.
Kindelmann was a poor Hungarian widow who raised six children. Her reported supernatural messages were compiled in a diary, which Cardinal Erdo has granted an imprimatur. An imprimatur is a Church certification that a book's contents contain nothing contrary to faith and morals, but it does not evaluate other aspects of a book, including whether any reported private revelations in them are supernatural in origin.
Regarding reported private revelations in general, whether apparitions or locutions, they typically aren't reviewed by the Holy See. They're always reviewed first by the local diocesan bishop. If the revelations are judged worthy of belief by the local bishop, the faithful are free to publicly promote them and related persons.
Given their fruit, some locally approved private revelations have also received additional affirmation by the Holy See, including visits by popes on their apostolic trips around the world. Examples include the Marian apparitions of Fatima, Lourdes, and Guadalupe.
On their website, the Flame of Love apostolate does not provide any official documentation that Cardinal Erdo—or some other Church official he has deputed—has determined that Kindelmann's reported locutions are supernatural in character.
To be clear, the Flame of Love does not formally assert on its website that the Church has determined that Kindelmann's reported locutions are supernatural in character. The apostolate does, however, otherwise give the impression that her reported locutions have already received such Church approval. For example:
Elizabeth Kindelmann was a laywoman from Budapest, Hungary who died in 1985. She, like St. Faustina, was given a mission by God and His Mother for his Church to emphasize a special grace from God for his Church. She was always obedient to priests and bishops. Our Lady told her to gather twelve special pastors, four from within Budapest and eight from outside the city to start a Movement to spread this special Grace to the whole world. Elizabeth was instructed to keep a diary, which explains the special grace, which God calls the "grace from the Flame of Love of the Immaculate Heart of Mary" and "the greatest grace given to mankind since the Incarnation" (emphases added).

The urgent messages of Jesus and Mary call all of us to participate in the salvation of souls (emphasis added).
St. Faustina's Divine Mercy messages have received formal Church approval as being of supernatural origin (worthy of belief in that regard), first by Cardinal Karol Wojtyla as Archbishop of Krakow, Poland, and then as Pope St. John Paul II. This has not yet occurred regarding Kindelmann's reported locutions. Consequently, although the Catholic faithful are certainly free to participate in the Flame of Love apostolate and benefit from its doctrinally sound content, I urge caution regarding attributing a supernatural character to Kindelmann's reported locutions or any others that have not received formal Church approval.
For more information on private revelation, please see our tract on the subject and also our other online resources.