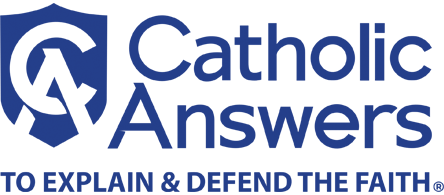 As I write this, the announcement has just been made that Archbishop Gomez has been chosen to shepherd Los Angeles—a welcome reminder that God in his great mercy has not abandoned southern California, despite ample evidence to the contrary. 
I've been reading and thinking about faith and culture lately (see Jeffrey Mirus's article on page 6), so I looked up the pastoral letter that Archbishop Gomez recently wrote to his flock in San Antonio on the Christian mission to evangelize. He exhorts them to "spread and defend the faith among their families and neighbors and to bring the teachings of Christ to bear on the issues facing their communities." He explains that this does not mean proselytizing but "demonstrating, through your work and friendships with your colleagues, the harmony between faith and reason," and he notes that "People respond more to example than to 'teaching.' Testify to your faith through your daily habits and actions." It's a good letter.
I also perused a new book by Francis Cardinal George called The Difference God Makes and spent some time on the chapter "Evangelizing American Culture: A Practical Project." In it, he sets out a program of five steps which he says necessarily "begins, continues, and ends with love for the people and their culture." The steps are these: 1) pray; 2) seek opportunities for conversation; 3) build appreciation for reason; 4) cherish and strengthen given (family, neighbor—the ones we can't un-choose) relationships over individually chosen ones; and 5) emphasize universal truths rather than our American experience. 
It's a thoughtful list, but it seems to me that the archbishop and the cardinal both leave out an important component: If we want to show people the face of Christ, we must bring them into our homes because theirs are broken. That means that their daily experience does not include stable marriages, innocent childhoods, and family meals. It doesn't include fasting or feasting because both are tied intimately to worship. So feasts—celebrations, dinners, parties—are a way to "slip past watchful dragons," to borrow C.S. Lewis's phrase. To the degree that the Lord is incarnate in our homes and in our feasts, people will meet him there, even if they don't recognize him. 
If we are going to evangelize the culture of death, we must remember that people respond more to example than to teaching. The culture of death is a culture of sadness and broken relationships. If we bring someone weighed down with sadness to a real celebration—into the culture of life we've created in our homes—it could open his heart to the One we celebrate.