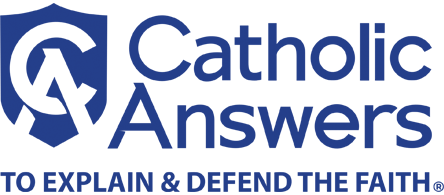 This is the fourth of the wisdom (or sapiential) books of the Old Testament. In the Hebrew title it forms part of the ketubim (= writings), and is one of the five meghilloth (= scrolls or volumes) which were read on the feast of Tabernacles, along with the Song of Songs, Ruth, Lamentations, and Esther.
It takes its alternate name from the Greek translation of the Hebrew word qoheleth at the start of the book: "The words of the Preacher [Qoheleth], the son of David, king in Jerusalem" (1:1). Qoheleth is not a proper name; it describes the position of one who speaks in an assembly (qahal). Hence Ecclesiastes is usually understood to be a qualified teacher, the leader of an assembly of wise men. The reference to his being the son of David is typical of pseudoepigraphical literature's tendency to attribute the work of an unknown author to some illustrious person in order to give it greater credence. In this instance, the sacred writer chose to put the fruit of his reflections under the patronage of the most outstanding of Israel's wise men.
The teaching given in the book and its use of numerous Aramaicisms and late-Hebrew expressions mean that it cannot be dated prior to the exile in Babylon. All the indications are that it was given its final form between 250 and 200 B.C.
The book's twelve chapters all deal with the same theme, the uselessness of human things, which it describes as "vanity of vanities" (1:2; 12:8). The word translated here as vanity means in Hebrew wind, puff, or vapor; metaphorically, as used here, it refers to the barrenness, impermanence, and illusory nature of things and, therefore, the way they deceive anyone who puts his trust in them. It is not saying that things are essentially bad, but that they cannot provide man with the contentment he tries to find in them (cf. Rom 8:20).
The book follows no particular plan; like books before it, Job and Proverbs, and like Sirach, which follows it, it consists of a series of observations on life and everything connected with it: knowledge, pleasure, wisdom, human striving, ambition. None of these can bring man true happiness, which is why they all appear as vanity. Thus:
1. The vanity of knowledge (1:12-18). Here a wise king seeks out all that is done under heaven and, after acquiring great wisdom, he is disenchanted; all his wisdom is in vain.
2. The vanity of pleasure (2:12-26). He now seeks new experiences, the pleasures of life. He gives himself everything his eyes fall on and indulges his heart (v. 10), but the result is the same–vanity.
3. The vanity of wisdom (2:12-26). What benefit does he derive from acquiring so much wisdom and striving so hard to get it? None, all is vanity. But, being a man of faith, he asserts that true wisdom and knowledge and joy come only from God (v. 26).
4. The vanity of human striving (3:1-22). All human things have their season. Providence in its infinite wisdom governs all creation. Although we cannot see it, everything has a cause, a reason for being, which only God knows. God himself invites us to penetrate these mysteries, to have us realize our intellectual limitations and his sovereign power. If man refuses to recognize God's lordship, even social order begins to break down (4:1-5:8); envy and jealousy alienate man from his brother and cause him to exploit the poor (5:7-8).
5. The vanity of riches (5:9-6:12). Further experience shows him that wealth cannot bring happiness; on the contrary, it can take away his peace of mind (vv. 9-11). To his dismay he discovers that wealth is impermanent; it is someone else who benefits from all his effort (6:1-6).
Further on he realizes the value of wisdom (7:1-2) but asserts that this virtue cannot assure him of happiness (7:13-9:10). Prosperity and adversity seem to be distributed without reference to a person's merits (9:11-12). Life itself is a risky business which calls for prudence (11:1-6)
Finally he speaks of the happiness of youth, comparing it with the failings of old age (11:7-12:8). But he warns young people that God will judge their actions when the body turns into the dust from which it came and the spirit returns to God its maker (12:7).
The book ends with an epilogue recommending fear of God and the keeping of his commandments. They will be the standard against which God will judge our actions, good or bad, even our hidden actions.
After all these somewhat pessimistic observations, Ecclesiastes reminds us that happiness can only be found in material things if we use them in accordance with God's will (5:17). That is to say, they must be used in moderation; we should not be greedy for the things which God gives us in this life. This virtue of temperance can be attained only with the help of God's grace. No matter how many possessions a man acquires, they will never fully satisfy him, for his spiritual and immortal soul.aspires to higher things which are to be found in God alone.
Ecclesiastes is a kind of treatise on moral conduct, with specific observations about the vanity of things and their incapacity to satisfy the deepest yearnings of the human heart. It only hints at the way to true happiness. The basic problem posed by Ecclesiastes is the same as that posed by Job: Do the just receive their reward, and evildoers their punishment, in this life? The answer is no: Experience shows that it just does not happen like that, as people used to think.
Unlike Job, Ecclesiastes does not discuss the problem of the just man's sufferings. He certainly emphasizes that material things in themselves do not provide happiness; indeed, all is vanity. But his attitude is not really a pessimistic one; his faith leads him to see prosperity and misfortune as both coming from God (7:14). He recommends the just mean–not defeatism or mediocrity, but a mode of conduct inspired by devotion to and confidence in God. He does not yet give the answer which revelation will later give to the question under discussion; in fact he seems to give no answer, for he says, "There is a righteous man who perishes in his righteousness, and there is a wicked man who prolongs his life in his evil-doing" (7:15).
God uses this perplexity to stress that man has to concentrate more on his eternal destiny. The book, in recognizing man's ignorance and his inability to reach true knowledge and wisdom by his own efforts, invites God to communicate a final and fuller revelation
The Preacher does make a number of points which are worth bearing in mind. For example, when he says that riches can never satisfy our unlimited desires for happiness he stresses that detachment from earthly, perishable things is essential. But eternal goods he does not clearly describe because he as yet knows little about the immortality of the soul and therefore about man's eternal destiny in the kingdom of God.
He also points out the transitoriness of human life—in a famous passage which begins in this way:
"For everything there is a season, and a time for every matter under heaven: a time to be born and a time to die, a time to plant and a time to pluck up what is planted, a time to kill and a time to heal, a time to break down and a time to build up, a time to weep and a time to laugh, a time to mourn and a time to dance, a time to cast away stones and a time to gather stones together, a time to embrace and a time to refrain from embracing, a time to seek and a time to lose, a time to keep and a time to cast away, a time to rend and a time to sew, a time to keep silence and a time to speak, a time to love and a time to hate, a time for war and a time for peace. What gain has the worker from his toil?" (Eccl. 3:1-4).
Although the Preacher contributes to the religious education of the people of the Old Covenant by making them reflect on their own destiny, he is still far from the teaching that Jesus Christ would bring about three centuries later in his Sermon on the Mount:
"Blessed are the poor in spirit, for theirs is the kingdom of heaven. Blessed are those who mourn, for they shall be comforted. Blessed are the meek, for they shall inherit the earth. Blessed are those who hunger and thirst for righteousness, for they shall be satisfied. Blessed are the merciful, for they shall obtain mercy. Blessed are the pure in heart, for they shall see God. Blessed are the peacemakers, for they shall be called sons of God. Blessed are those who are persecuted for righteousness' sake, for theirs is the kingdom of heaven. Blessed are you when men revile you and persecute you and utter all kinds of evil against you falsely on my account. Rejoice and be glad, for your reward is great in heaven, for so men persecuted the prophets who were before you" (Matt. 5:3-12).