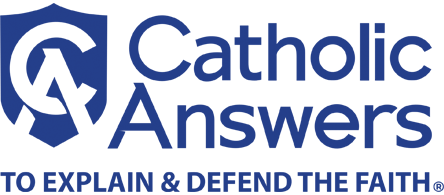 Is the Massacre of the Holy Innocents Historical?
The evidence does not point toward Matthew's birth narrative as a merely allegorical account
Matthew 2:12 tells us that the Magi were warned in a dream not to return to Herod the Great after visiting Jesus and his family, and so they departed for their country by another way. Herod, upon realizing their failure to report to him, subsequently ordered all the male children in Bethlehem under the age of two to be executed (Matt. 2:16). Atheist C.J. Werleman wrote of this story:
[T]here is no record of King Herod or any Roman ruler ever giving such an infanticidal statute. In fact, the ancient historian Josephus, who extensively recorded Herod's crimes, does not mention this baby murdering, which would undoubtedly have been Herod's greatest crime by far.
One way to defend Matthew's account would be to say he is not intending to write a literal history of Jesus' birth. Instead, Matthew is using various narrative devices, including fictional ones, in order to underscore the reality of Jesus being the "new Moses." One of those devices would be the creation of a story that parallels the slaughter of the Hebrew infants from which Moses was spared (Exod. 1:22).
But this approach to Scripture often evinces a "hermeneutic of suspicion" and begins with an assumption that denies not just the miraculous but also the providential. From this perspective, real historical events can't "rhyme" with one another in order to demonstrate God's sovereignty over time and space. Any such "marvelous coincidences" have to be explained as the inventions of a rather mundane author who is just riffing on older source material.
The evidence does not, however, point to the Gospels being such purely allegorical accounts. Matthew's narrative diverges significantly from Moses' birth story. For example, Jesus is raised by his mother instead of in Herod's court and Moses flees as an adult from Egypt whereas Jesus flees as a child to Egypt. In his book Jesus of Nazareth: The Infancy Narratives, Pope Benedict XVI wrote,
What Matthew and Luke set out to do each in his own way, was not to tell "stories" but to write history, real history that had actually happened, admittedly interpreted and understood in the context of the word of God. Hence the aim was not to produce an exhaustive account, but a record of what seemed important for the nascent faith community in the light of the word. The infancy narratives are interpreted history, condensed and written down in accordance with the interpretation.
But what about the argument from silence that atheists like Werleman make? If this massacre really did happen, then why didn't any other author—biblical or non-biblical—record it?
First, Mark and John do not discuss any of the events surrounding Jesus' birth, so we wouldn't expect them to talk about the slaughter of the innocents. Second, Luke and Matthew's accounts are complementary, not redundant, and so it isn't surprising that there are details unique to each account be it Matthew's description of Herod's slaughter of the innocents or Luke's description of Caesar Augustus' enrollment of the population in what later authors describe as a "census" (Luke 2:1).
Such an act of cruelty perfectly corresponds with Herod's paranoid and merciless character, which bolsters the argument for its historicity. Josephus records that Herod was quick to execute anyone he perceived to threaten his rule, including his wife and children (Antiquities 15.7.5–6 and 16.11.7). Two Jewish scholars have made the case that Herod suffered from "Paranoid Personality Disorder," and Caesar Augustus even said that it was safer to be Herod's pig than his son.
In addition, first-century Bethlehem was a small village that would have included, at most, a dozen males under the age of two. Josephus, if he even knew about the massacre, probably did not think an isolated event like the killings at Bethlehem needed to be recorded, especially since infanticide in the Roman Empire was not a moral abomination as it is in our modern Western world.
Herod's massacre would also not have been the first historical event Josephus failed to record.
We know from Suetonius and from the book of Acts that the Emperor Claudius expelled the Jews from Rome in A.D. 49, but neither Josephus nor the second century Roman historian Tacitus record this event (Acts 18). Josephus also failed to record Pontius Pilate's decision to install blasphemous golden shields in Jerusalem, which drove the Jews to petition the emperor for their removal. The Alexandrian philosopher Philo was the only person to record this event.
Sometimes historians choose not to record an event, and their reasons cannot always be determined. In the nineteenth century Pope Leo XIII noted the double standard in critics for whom "a profane book or ancient document is accepted without hesitation, whilst the Scripture, if they only find in it a suspicion of error, is set down with the slightest possible discussion as quite untrustworthy" (Providentissimus Deus, 20).
We should call out this double standard when critics demand that every event recorded in Scripture, including the massacre of the Holy Innocents, be corroborated in other non-biblical accounts before they can be considered to be historical.