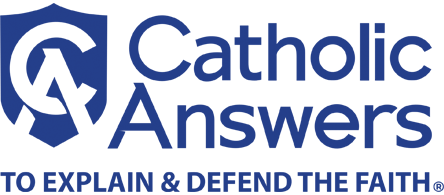 Hope through Suffering
When offered in union with Christ, our suffering acquires purpose and efficacy
Whenever we're faced with suffering and death in our lives, especially as we see the suffering and death caused by Covid-19, we can't help but ask, "Was this how God intended it to be?" We struggle with the idea that God would have willed such suffering and death from the beginning.
But this is not how God intended it to be. Suffering and death among humans was not God's original plan for the human race. The Catechism of the Catholic Church teaches, "As long as he [Adam] remained in the divine intimacy, man would not have to suffer or die" (376).
God's plan was to miraculously preserve humans from what's natural to them by virtue of being corporeal beings: suffering and death. Unfortunately, Adam forfeited this gift through his disobedience.
But God didn't leave us orphan. First, he sent his son, Jesus, to assure us through Jesus' death and resurrection that all suffering and death will eventually cease for those who believe:
1 Peter 5:10: "And after you have suffered for a little while, the God of all grace, who has called you to his eternal glory in Christ, will himself restore, support, strengthen, and establish you."
Revelation 21:1, 4: "Then I saw a new heaven and a new earth. . . . He [God] will wipe every tear from their eyes. Death will be no more; mourning and crying and pain will be no more."
This hope for freedom from suffering and death doesn't just refer to the separation of the soul from the body. It's a promise to be free from suffering and death in the body, at least after the Second Coming of Christ at the end of time.
God intends to restore the gift that he originally planned to give the human race, preservation from suffering and death. And this will take place in the resurrection of the body. St. Paul writes,
So is it with the resurrection of the dead. What is sown is perishable, what is raised is imperishable. It is sown in dishonor, it is raised in glory. It is sown in weakness, it is raised in power. It is sown a physical body, it is raised a spiritual body. If there is a physical body, there is also a spiritual body (1 Cor. 15:42–43).
The promises of eternal life and the bodily resurrection allow us to conclude that no matter how tragic suffering and death may be, it's not ultimately tragic for those who have faith in Christ.
Now, someone might think, "Well, that's fine and dandy. The dark door of my future might be thrown open with the revelation of eternal life and the bodily resurrection. But simply waiting to arrive at the threshold of that door while I'm going through tremendous suffering here and now doesn't seem to be much of a hopeful message."
I agree. But God reveals that the path to the threshold is not one of waiting but an active participation in God's providence of leading our own souls, and the souls of others, to salvation.
Consider how suffering can contribute to our obtaining eternal life. St. Paul teaches us that we can make our sufferings a sacrificial offering to God: "I urge you, brothers and sisters . . . to offer your bodies as a living sacrifice, holy and pleasing to God—this is your true and proper worship" (Rom. 12:1).
Christianity makes it possible for suffering to be used for good rather than wasted. When done through Jesus it can actually be transformed into an act of worship, and thus an act of love for God, which in turn will be rewarded with eternal life in heaven.
So we can love God through our suffering.
Moreover, when animated by love for God, suffering has the potential to conform us to Christ and make us more like him. As St. Peter says, "For to this you have been called, because Christ also suffered for you, leaving you an example, that you should follow in his steps" (1 Pet. 2:21).
By uniting our suffering to Christ and offering it to God in self-sacrificial love we become like Christ, who offered his suffering in self-sacrificial love so that we might receive the reward of eternal life.
In this ultimate gift, we see that suffering not only can play a role in our own salvation but also in helping others obtain salvation.
Consider, for example, what St. Paul says in Colossians 1:24: "Now I rejoice in my sufferings for your sake, and in my flesh I complete what is lacking in Christ's afflictions for the sake of his body, that is, the church."
The Church has never understood this to mean Christ's death was insufficient on an objective level. As the Catechism says, Christ "makes amends superabundantly for the disobedience of Adam" (411; emphasis added; cf. Summa Theologiae III:48:2). Rather, Christ intends for us to actively participate in that part of his redemptive work in which we are able to share, namely making satisfaction for the debt of temporal punishment due to the sin.
Satisfaction is an act whereby a sinner, out of love, willfully embraces some form of suffering, whether imposed by God (e.g., illness, natural disaster) or self-imposed (e.g., fasting, abstinence from physical pleasures), in order to remit the debt of punishment due for sin.
But because we're finite, and thus unable to make satisfaction for the eternal debt of sin, we can only make satisfaction for the temporal debt of sin. And it's that aspect of satisfaction that Christ wills for us to actively participate in, not only for ourselves but also for others.
St. Thomas Aquinas teaches that given the bond of charity among members of Christ's Mystical Body, making us "all one in Christ" (Gal. 3:28), "the work that is done for another becomes his for whom it is done: and in like manner the work done by a man who is one with me is somewhat mine" (ST Suppl. 71:1). St. Paul hints at this principle in 1 Corinthians 12:26: "If one member suffers, all suffer together; if one member is honored, all rejoice together."
The rewards for such works can't pertain to the state of another person's soul, such as putting him in a right relationship with God here on earth and beatitude in eternal life. But the rewards for these works done for another can pertain to remission of the debt of temporal punishment.
By virtue of the bond of charity, the satisfactory value of one Christian's penitential works can be applied to another Christian for the remission of his or her debt of temporal punishment. Again, Aquinas explains,
Since those who differ as to the debt of punishment, may be one in will by the union of love, it happens that one who has not sinned, bears willingly the punishment for another: thus even in human affairs we see [people] take the debts of another upon themselves" (ST I-II:87:7; emphasis added).
Like Christ, we can suffer in the place of fellow members of Christ's Mystical Body, enduring the pain merited by our brothers' sins, and thus become "secondary and subordinate redeemers."
This is what St. Paul meant in Colossians 1:24. For Paul, Christ wills to associate us with his redeeming work on the cross in applying the merits of his passion and death to others, at least with regard to the remission of temporal debt. And inasmuch as the debt of temporal punishment serves as an obstacle to one's relationship with God, our efforts to help remove such debt for others contributes to their salvation.
So, the suffering wrought by Covid-19 might be a discordant note in God's original score. But he's revealed that with that discordant note he wills to write a whole new symphony. And we're all called to be active participants in it.
We can trust that in the end the symphony will be a beauty to behold. And we'll be able to say with Paul, "O death, where is thy victory? O death, where is thy sting?" (1 Cor. 15:55).