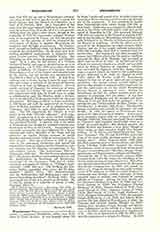 Click to enlarge
Wessobrunn (WESSOGONTANTJM, AD FONTES WESSONIS), a suppressed Benedictine abbey near Weilheim in Upper Bavaria. It was founded about 753by Duke Tassilo and named after the duke's hunting companion Wesso who discovered a well at the present site of the monastery. It was colonized by monks from Niederaltaich with Abbot Ilsung (758-799) at their head. Under him was completed a church dedicated to Sts. Peter and Paul and he took part in the synod of Dingolfing in 770. His successor Adelmar (799-831) was present at the Council of Aachen in 817 and during his abbacy, Wessobrunn, which had originally belonged to the Diocese of Brixen, was joined to the Diocese of Augsburg. In 955 the abbey was destroyed by the Hungarians, on which occasion Abbot Thiento and six of his monks suffered martyrdom, while the remaining three fled to Andechs with the sacred relics. The monastery was then occupied by canons until 1065 in which year the provost Adalbero restored the Rule of St. Benedict and governed as abbot until his death in 1110. In the first year of his abbacy the monastic church was rebuilt and was dedicated by Bishop Embrico of Augsburg. Adalbero was succeeded by Sigihard (1110-28), during whose reign a separate church was built for the neighboring people, dedicated to St. John the Baptist in 1128. Under Abbot Bl. Waltho (1129-57) Wessobrunn enjoyed its first era of great spiritual and temporal prosperity. By rearing various tasteful edifices he gave the first impulse to unusual architectural activity and the cultivation of art for which Wessobrunn became famous in subsequent times. During his incumbency we find the earliest mention made of a nunnery in connection with the abbey. It was here that Blessed Wulfhildis and the learned and pious Diemoth lived and died under his guidance. (Concerning him see "Monatsschrift des hist. Vereins von Oberbayern", I, Munich, 1892, 55 sq.) The three following centuries were periods of successive rise and decline. In 1401 the abbots of Wessobrunn were granted the right of pontifical insignia. A new era of great prosperity began with the accession of Ulrich Stocklin (1438-43), who had previously been a monk at Tegernsee and acquired considerable fame as a writer of sacred hymns. His rhymed prayers are highly finished and breathe a deep piety, though at times owing to their excessive length they become tedious. G. M. Dreves, who edited them in his "Analecta Hymnica", III, VI, and XXXVIII, styles him "one of the most prolific rhythmic poets of the later Middle Ages". Abbot Heinrich Zach (1498-1508) installed a printing press at the monastery, and Abbot Georg Uebelhor (1598-1607) founded the famous Wessobrunn school of stucco-work from which issued the great masters Schmuzer (Matthias, Johann, Franz, and Joseph) and Zimmermann (Johann and Dominik). Towards the end of the seventeenth century Abbot Leonard Weiss (1671-96) began the rebuilding of the church and monastery in larger dimensions. This abbot was also instrumental in the formation of the Bavarian Benedictine Congregation in 1684 and joined his abbey to it. From the sixteenth century to the secularization of Wessobrunn in 1803, its monks displayed a continuous rare literary activity and some of them acquired fame as authors and teachers in various schools of Germany. Among the best known are: the historians Stephan Leopolder (d. 1532) and Coelestin Leutner (d. 1759); the theologians Thomas Ringmayr (d. 1652), Thomas Erhard (d. 1743), Veremund Eisvogl (d. 1761), Alphonse Campi (d. 1769), Ulrich Mittermayr (d. 1770), Virgil Sedlmayr (d. 1772), Sympert Schwarzhuber (d. 1795); the canonists Gregor Zallwein (q.v.; d. 1766) and Johann Kleinmayerll (the last Abbot of Wessobrunn, d. 1810); the librarian and scientist Anselm Ellinger (d. 1816). Among these, Leutner, Campi, Eisvogl, and Mittermayr collaborated in the edition of a large concordance of the Bible which was published at Augsburg in 1751. After its secularization in 1803 the abbey came into the possession of a certain De Montot. In 1810 the church was pulled down and used as building material at the neighboring town of Weilheim. The remaining buildings were bought by Professor Sepp of Munich in 1861 and since 1900 they have been the property of Baron von Cramer-Klett.
Of special importance for the history of German literature is the "Wessobrunn Prayer" (Das Wessobrunner Gebet), so called because it was discovered in a manuscript at Wessobrunn. It is a Saxon poem, copied in Bavaria c. 800, and is one of the earliest literary remains of the German language. It appears to have as its basis Psalm lxxxix, 2, consists of nine alliterative lines, and is probably a quotation, from a lost Biblical poem anterior to the "Heiland". To the poem is loosely attached a short prayer in the Bavarian dialect. It was edited by Mullenhoff-Scherer, "Denkmaler deutscher Poesie und Prosa No. I", and by Kogel, "Geschichte der deutschen Literatur", I, I, 269-276.
MICHAEL OTT
---
Enjoying this content?
Please support our mission!
Donate