Andechs
A Benedictine monastery and famous place of pilgrimage on a hill about two miles east of the Ammersee in Upper Bavaria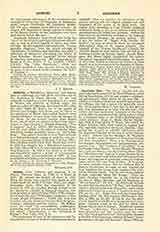 Click to enlarge
Andechs, a Benedictine monastery and famous place of pilgrimage on a hill about two miles east of the Ammersee in Upper Bavaria. Its site was originally occupied by a castle belonging to the counts of Diessen and probably of Roman origin. Its fame as a place of pilgrimage dates back to 955, when the relics which St. Rasso, one of the counts of Diessen, had brought from Rome and the Orient to his monastery at Wörth (later called Grafath) were transferred hither to save them from the ravages of the Huns. In the twelfth century three Sacred Hosts, two of which are reputed to have been consecrated by Pope Gregory I (Joannes Diaconus, "Vita S. Gregorii,", in P.L., LXXV, 103) the other by Pope Leo IX, were added to the relics of Andechs, which henceforth became popularly known as "Der heilige Berg". The earliest mention of these Hosts is found in a thirteenth-century missal of Andechs, now preserved at the state library of Munich (Cod. Lat. 3005). The collegiate church which Duke Ernest had erected in 1438 was changed into a Benedictine monastery by Duke Albert III in 1455, and colonized with monks from Tegernsee. In 1458 it was raised to an abbey, and thenceforth enjoyed a period of uninterrupted prosperity until its secularization in 1803. It was reestablished in 1850 as a Benedictine priory, affiliated to the Abbey of St. Boniface in Munich.
MICHAEL OTT
---
Enjoying this content?
Please support our mission!
Donate