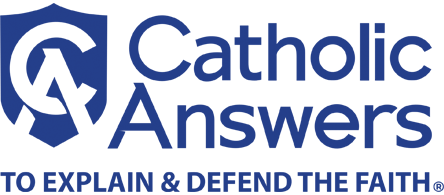 Diocese of Little Rock
State of Arkansas and the Indian Territory, parts of the Louisiana Purchase, were formed, 1843, into the Diocese of Little Rock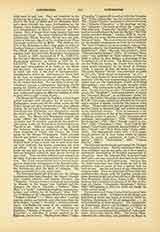 Click to enlarge
Little Rock, Diocese of (PETRICULANA). —The State of Arkansas and the Indian Territory, parts of the Louisiana Purchase, were formed, 1843, into the Diocese of Little Rock. In the seventeenth and eighteenth centuries there was no significant church work done in Arkansas. The white population in 1785 was 196 and in 1799 only 368. Bishop Dubourg (1820) visited the Osage Indians and, after him, Father Croix. Under Bishop Rosati, the Lazarists, from their seminary at the Barrens, Missouri, did praiseworthy missionary work (1824-30) among the Indians and scattered whites. The most noted secular priest of these times was Rev. Richard Bole, who established St. Mary's Mission, five miles below the present Pine Bluff, and brought there, 1838, from St. Genevieve, Missouri, five sisters of Loretto, who opened the first Catholic school in Arkansas. Rev. Andrew Byrne, pastor of St. James's Church, New York City, was consecrated the first bishop, March 10, 1844.
Bishop Byrne, born in Navan, Ireland, December 5, 1802, and ordained by Bishop England at Charleston, South Carolina, November 11, 1827, brought from New York to Arkansas Fathers Corry of Albany and Donohoe of Troy, New York. All the priests of the earlier days had gone. The Catholic population of the diocese was not more than 1000. Bishop Byrne secured from Naas, Ireland, thirteen Sisters of Mercy, who established, 1850, St. Mary's Academy at Little Rock, and, 1851, St. Ann's Academy at Fort Smith. An imposing frame cathedral was erected in Little Rock, and modest structures were built in several parts of the State. During the Civil War, 1861-65, church work was paralyzed. Bishop Byrne died on June 10, 1862. The diocese remained sede vacante, with Very Rev. P. O'Reilly, V.G., as administrator until February 3, 1867, when Rev. Edward Fitzgerald, pastor of St. Patrick's Church, Columbus, Ohio, became bishop. Bishop Fitzgerald, preconized on June 22, 1866, and consecrated on February 3, 1867, was born in 1833, at Limerick, Ireland. He entered the Lazarist Seminary at the Barrens, Missouri, in 1850, and was subsequently a student at Mount St. Mary's, Cincinnati, and Mount St. Mary's, Emmitsburg, where he was ordained in 1857 by Archbishop Purcell. Bishop Fitzgerald found in his diocese four parishes, five priests, and a Catholic population of 1600. He began work to secure Catholic immigration for the State, sisters for schools and priests for missions. Benedictine monks from St. Meinrad, Indiana, came in 1876 to Logan County and soon flourishing German settlements arose. The Holy Ghost Fathers of Pittsburg, Pennsylvania, established in 1879 successful German colonies near Morrilton. A Polish settlement was made at Marche in 1880, and Italians came later to Sunnyside, Tontitown, New Gascony, and Barton. Bishop Fitzgerald dedicated, May 27, 1894, the first church in Arkansas for colored people, at Pine Bluff, where there had been established an excellent industrial school, now in care of the Colored Sisters of the Holy Family. Monsignor John B. Morris, V.G., of Nashville, Tennessee, was consecrated Coadjutor Bishop of Little Rock, June 11, 1906, and on the death of Bishop Fitzgerald assumed full control.
Bishop Fitzgerald died in 1907, when there were in the diocese: 41 churches with resident priests; 32 missions with churches; 26 secular priests, and 34 religious; 272 sisters; a Catholic popluation of 20,000, and good financial conditions. The Indian Territory, since it was created a vicariate in 1891, ceased to be part of the Diocese of Little Rock. Bishop Morris, who assumed control of the diocese, 1907, was born at Hendersonville, Tennessee, June 29, 1866. His theological studies were made at the American College, Rome, and he was ordained priest on June 11, 1892, in the Basilica of St. John Lateran, by Cardinal Parocchi. After several years' rectorship of the cathedral, Nashville, Bishop Byrne appointed him, 1901, vicar-general, and in 1905 Pius X elevated him to the rank of domestic prelate. In the three years of his incumbency Bishop Morris has opened Little Rock College (1908) at a cost of $50,000, and St. Joseph's orphan asylum on a tract of 720 acres, completed at a cost of $150,000. The first diocesan synod was held on February 16, 1909, at Little Rock, and the first normal school of instruction for Catholic teachers was inaugurated at Little Rock, June 11, 1909.
---