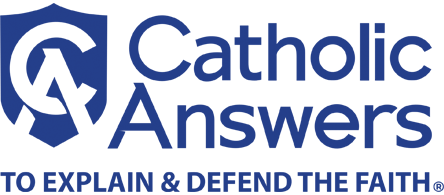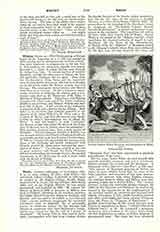 Click to enlarge
White, ANDREW, missionary, b. at London, 1579; d. at or near London December 27, 1656 (O.S.). He entered St. Alban's College, Valladolid, in 1595; later he studied at the English College, Seville, Spain, matriculated at Douai, and was ordained there about 1605; sent on the English Mission, he was seized, imprisoned, and banished in 1606. He entered the Society of Jesus in 1607 at Louvain; in 1609 he was back in England, laboring in the southern counties. He taught Sacred Scripture, dogmatic theology, and Hebrew, and was prefect of studies at Louvain and Liege, varying scholastic occupations by occasional missionary trips to England. He is principally known to American history for his writings and labors in connection with Lord Baltimore's colony, which have earned for him the title of "Apostle of Maryland". Sir George Calvert, first Lord of Baltimore, corresponded with him from Avalon; Father Vitelleschi, General of the Jesuits, makes mention to him, for the first time, of the mission to English America, in a letter dated Rome, March 3, 1629. In preparation for the founding of the Maryland Colony he composed the "Declaratio Coloniae Domini Baronis de Baltimore", to attract settlers and cooperators in the enterprise. The expedition set sail on November 22, 1633, from Cowes, Isle of Wight. Father White is the author of the "Relatio itineris", which constitutes the classical authority in regard to early Maryland. On the Feast of the Annunciation, March 25, 1634, the "Pilgrims" of Maryland landed on St. Clement's Island, where Mass was celebrated for the first time: art has depicted the scene, and "Maryland Day" has been consecrated to patriotic remembrance of the event.
For ten years Father White devoted himself with apostolic humility, patience, and zeal to missionary labors amongst the settlers and the aborigines. A Protestant writer (Davis in "Day-Star", p. 160) says: "The history of Maryland presents no better, no purer, no more sublime lesson than the story of the toils, sacrifices, and successes of her early missionaries." In contrast with other English colonies, the relations between whites and Indians were harmonious, largely due to Father White. The "Annual Letters" narrate his successful labors amongst the tribes of the Patuxent and Potomac; he carried the Gospel to the Anacostans in the neighborhood of the national capital; he converted and baptized with solemn ceremonies, July 5, 1640, Governor Calvert and other civil dignitaries being present, Chitomachon, the Tayac or "Emperor of Piscataway". A graphic representation of this sacred function from Tanner is reproduced in Shea, "Catholic Church in Colonial Days", p. 53. He composed a grammar, dictionary, and catechism in the native idiom, being the first Englishman to reduce an Indian language to grammatical form. The claim has been advanced that the honor of the first printing-press in British America belongs to Maryland; but these works were manuscript compositions.
The rise of the Puritan party in England was felt with disastrous effects to Catholic interests in Maryland: a band of marauders from Virginia plundered the Jesuit establishments, and Father White, with two companions, was seized and sent in irons to London, where he was tried on the charge of treason, as being a priest in England contrary to the statute 27 Elizabeth. He was acquitted on the manifest plea that he had entered the country under force and much against his will. Banished again, he longed to return to his "dear Marilandians", but his earnest petitions could not be granted, as he was advanced in years and broken by exhausting labors; the remainder of his life was spent quietly in England.
The writings of Father White are: (I) "Relatio itineris"; (2) "Declaratio Coloniae"; (3) "A Briefe Relation". (I) "Declaratio itineris in Marilandiam". Rev. Wm. McSherry, S.J., discovered this Latin narrative of the voyage in the archives of the Domus Professa at Rome in 1832. He made a transcript of the document, and brought it to Georgetown College; an abridged translation appeared in the "Catholic Almanac" (Baltimore, 1840), pp. 15-34, and a full translation by N. C. Brooks was printed in Force's "Historical Tracts", pp. 47 (Washington, 1846), IV, 12. The Latin text was printed for the first time with a revised translation in the first volume of "Woodstock Letters" (1872); in 1874 the Maryland Historical Society published it in Latin and English, Fund Publication, 7 (edited with notes by Dr. E. A. Dalrymple); this version is reprinted verbatim in Foley, "Records of the English Province" (London, 1878), III, 339 sqq., and in Scharf, "History of Maryland" (Baltimore, 1879), I, sqq., Hughes, "History of the Society of Jesus in North America" (London, 1908), presents the most authentic Latin text, with a facsimile photographic reproduction of the first page of the original (Documents, I, pt. I, 94-107); in the same history (Text, I, 274-9) he gives an epitome of the "Relation", discusses its authorship and authenticity, and furnishes exhaustive biographical information concerning Father White, who wrote this account to the general of the Society, from St. Mary's in 1634, within a month of the landing.
(2) "Declaratio Coloniae Domini Baronis de Baltimore": composed by Father White, revised and published, with "Conditions of Plantation", by Cecilius Calvert. "Woodstock Letters" (Latin and English), I, 12-21; Maryland Historical Society (Fund Publication, 7), Baltimore, 1874 (Latin and English); Force and Foley (pp. 329-334), ut supra; Hughes, Documents, I, 145-148 (Latin), Text, I, 249-253; Hall, "Narratives of Early Maryland" (New York, 1910), 5-10.
(3) "A Briefe Relation of the Voyage unto Maryland". The substance of this was printed in London, 1634, and reprinted in 1865, Shea, "Early Southern Tracts", no. 1. It was composed by Father White, and authenticated by Governor Leonard Calvert in a letter from Point Comfort, May, 1634, as the work of a "most honest and discreet gentleman". Maryland Historical Society, Fund Publication, 35, Calvert Papers, no. 3 (Baltimore, 1899), 26-46—discussion of authorship, pp. 6-12: Notes by Father Hughes: Hall, "Narratives of Early Maryland" (New York, 1910), 29-45.
EDWARD I. DEVITT
---