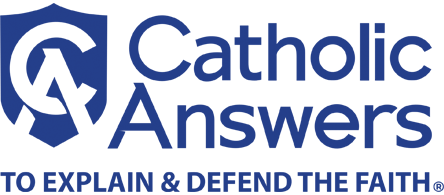 Why Make a Gift of Stock to Catholic Answers?
Investing in the stock market long-term has proven to be a good way to grow value … but it also tends to be accompanied by a high level of volatility.
Do you have stocks, ETFs or mutual funds that have increased significantly in value? Are you considering selling them but are concerned about capital gains taxes?
There is a solution! Give a gift of appreciated securities to Catholic Answers.
How It Works
When you sell appreciated securities, you are normally taxed on the gain in value since you purchased them. However, if you donate those appreciated securities to Catholic Answers, your gains are not taxable. In fact, you will receive a charitable deduction for the full, fair-market value of the securities as of the date of the gift. To qualify, you must have held the stocks or bonds for more than one year.
Your financial advisor or advisory firm can even wire the shares directly to Catholic Answers' investment account (see below).
How Do I Get Started?
To make a direct gift of securities to Catholic Answers, just click this link to download our intent form. Please fill it out and submit it to us in conjunction with your gift so that we can properly acknowledge it and credit it to your account. In the meantime, if you have any questions, call 619-387-7200 and ask for either David Matheson (dmatheson@catholic.com) or Jordan Horner (jhorner@catholic.com) in the development department.