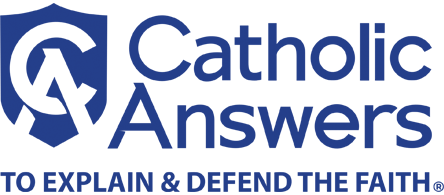 Question:
Was the Blessed Virgin Mary Joseph's spouse or the Holy Spirit's spouse?
Answer:
St. Joseph was the husband of Mary in the common usage of the idea of marriage.
The pious custom of referring to the Holy Spirit as the spouse of Mary is a symbolic expression of Mary's perpetual virginity and the virgin birth of Jesus. It is not meant in a literal manner but rather in terms of Mary's singular devotion to God and unique relationship to the Trinity. It is similar to how religious sisters sometimes refer to Jesus as their spouse.
Scripture contains several examples of a mystical spousal relationship:
For your Maker is your husband, the LORD of hosts is his name . . . (Isaiah 54:5).
. . . as the bridegroom rejoices over the bride, so shall your God rejoice over you (Isaiah 62:5).
. . . my covenant which they broke, though I was their husband, says the LORD (Jeremiah 31:32).
I feel a divine jealousy for you, for I betrothed you to Christ to present you as a pure bride to her one husband (2 Cor. 11:2).