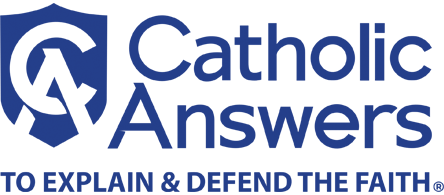 Question:
My fiancé and I want to live together for the next year to save money. My mom is upset about this and says this is wrong. But if we both honor our commitment to live chastely until marriage, why would it be wrong?
Answer:
Even if you and your fiancé don't have sexual relations for the entire time of your living together, your actions give scandal. The Catechism warns:
The person who gives scandal becomes his neighbor's tempter. He damages virtue and integrity; he may even draw his brother into spiritual death. Scandal is a grave offense if by deed or omission another is deliberately led into a grave offense. (CCC 2284)
And remember Jesus' warning in Luke 17:1: "Temptations to sin are sure to come; but woe to him by whom they come!"
Saving money for your future life together is commendable, but moving in with your fiancé is not the only way in which you can do so. You could also find a roommate of your own sex or move in with your parents until your wedding day.
Surely, saving a few bucks is not worth the dishonor your parents will suffer if you follow through with your decision. Nor is it worth sacrificing your commitment to live according to the teachings of Christ and his Church in your preparation for marriage. Trust God for his grace to see you through.