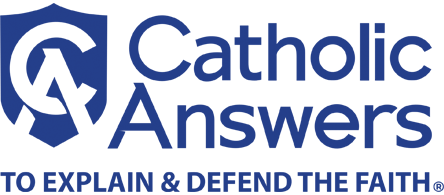 Question:
The October 1997 This Rock had a quick question about why Eastern Catholic liturgies contain prayers for the saints. Jason Evert responded that such prayers cannot increase the essential joy of those in heaven but can increase their accidental joy at seeing the conversion of sinners on earth (cf. Lk 15:7, 10). Is this the only explanation for such prayers?
Answer:
While Jason Evert makes an interesting response to the question regarding the theology behind the Byzantine rite's prayer for the saints, something much simpler would do the job.
Not only the Roman rite suffers from poor translations—so does the Byzantine, and the case at hand is a prime example. The original Greek for this part of the Divine Liturgy speaks of engaging in the Eucharistic action and prayer " along with Mary, etc." or " in the company of . . . " The Slavonic is a shade off, and since the English text was taken from that, rather than from the original Greek, the English is even more off.
Seen in this light, the theology behind the mention of the saints in Eastern anaphoras is no different from that found in the anaphoras of the West, wherein we find acknowledgement that our offering of the Eucharistic Sacrifice is done while "commemorating" (Roman Canon) or "in union with" (the other Eucharistic Prayers) the Blessed Virgin and all the saints. So, once more, we see the importance of an accurate translation.