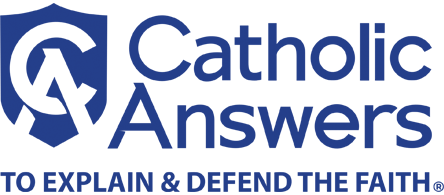 Question:
How does the account of Christ's baptism as is often cited prove the doctrine of the Trinity (the equality of the three Persons)?
Answer:
If you look at St. Matthew's account of Our Lord's baptism, you will see immediately how this event is a revelation of the mystery of the Blessed Trinity:
And when Jesus was baptized, he went up immediately from the water, and behold the heavens were opened and he saw the Spirit of God descending like a dove, and alighting on him; and lo, a voice from heaven saying: "This is my beloved Son, with whom I am well pleased" (Matt. 3:16-17).
The Father and the Spirit give witness to their unity with the Son in the triune Godhead. That this event is a revelation of the mystery of one God in three divine persons is a certainty, never questioned in the whole of Christian tradition. If St. Matthew had not believed in the Trinity—or more to the point, if God, who inspired his writing, had not wanted us to believe in it—then the passage would have read very differently.
The liturgies of the Church, both East and West, are full of the trinitarian sense of the baptism of the Lord. Among the mysteries of the rosary, this mystery, the Baptism of the Lord, is most of all a meditation on the Blessed Trinity.