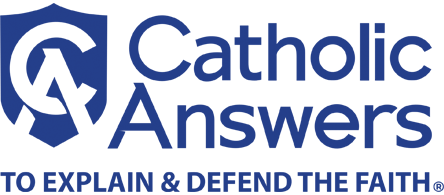 Question:
I have just read Catholic Answers' report on the novel The Da Vinci Code by Dan Brown. I have to say that the Church seems very flustered about the book. Surely the Church has nothing to fear from a work of fiction, no matter what the view of the author.
Answer:
Actually, the Church as an institution has had no comment, one way or the other, on The Da Vinci Code. The book has not been placed by the Vatican on any "forbidden books" list nor have any "official" sanctions been placed on it. Those who are concerned are faithful Catholics, clerical and lay, who have seen the book confuse Catholics and other Christians about the character of people in the early Church, the relationship of Jesus Christ and Mary Magdalene, and orthodox Christian doctrine.
Although many have claimed that Christians shouldn't be concerned about the novel because it is fiction, Brown himself has touted the book as the fruit of factual research. He opens the novel with a "Fact Page" that purports to be unvarnished truth. In other words, he wants people to believe that his conclusions in the novel are true.
Even had Brown not advertised his book to reveal hidden "truths" about Christianity, the device of fiction does not grant authors the right to disseminate historical untruths. Analogously, a novel that purported to reveal that the Holocaust never happened and that Adolf Hitler was really a great guy would be (quite properly) discounted by people of good will everywhere as anti-Semitic agitprop. Indeed, in this day and age, such a book would likely never see publication, at least by mainstream publishers. If such a book as that could not be defended with the disclaimer "It's only a novel!" then other books that spread historical untruths also cannot be defended as "only fiction."