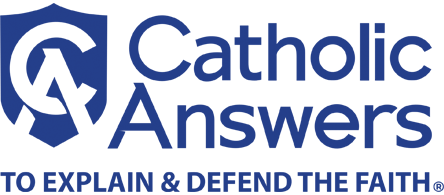 Question:
I was born and raised in the Mormon Church, went on a mission, and did everything a good Mormon should do, including tithing. Since my wife and I converted to the Catholic Church we still have nagging doubts that we should be tithing to our parish (as we did when we were Mormons: ten percent of our gross income), except that it's much harder to do so now that we have several children. The Mormon Church taught me that tithing is mandatory. What's the Catholic Church's position?
Answer:
Although the Church teaches that offering some form of material support to the Church is obligatory for all Catholic adults who are able to do so, it doesn't specify what percent of one's income should be given. Remember, tithing was an Old Testament obligation that was incumbent on the Jews under the Law of Moses. Christians are dispensed from the obligation of tithing ten percent of their incomes, but not from the obligation to help the Church.
The key to understanding how God wants us to give to the Church is found in 1 Corinthians 16:2, "On the first day of the week [Sunday] each of you should set aside whatever he can afford," and in 2 Corinthians 9:5-8,
So I thought it necessary to encourage the brothers to go on ahead to you and arrange in advance for your promised gift [donation], so that in this way it might be ready as a bountiful gift and not as an exaction. Consider this: Whoever sows sparingly will also reap sparingly, and whoever sows bountifully will also reap bountifully. Each must do as already determined without sadness or compulsion, for God loves a cheerful giver. Moreover, God is able to make every grace abundant for you, so that in all things, always having all you need, you may have an abundance for every good work.
To paraphrase: God doesn't demand a fixed amount of money from us; he wants us to give from the heart. If people are forced by their church to give a certain percent of their income, that's extortion. If they give freely and cheerfully the amount they are able, that's a gift.