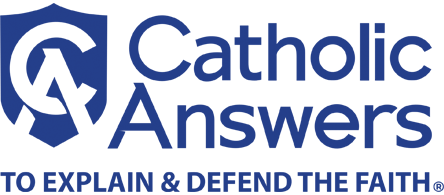 Question:
I recently read a quote from the Gospel of John that disturbed me. It was John 14:28, where Jesus says "the Father is greater than I." Doesn't this mean Jesus is saying he is less than God and not equal to him?
Answer:
Don't be disturbed. If you read the whole of that chapter and understand the context, it will be clear what is being said. In John 14:7-10 Christ says,
"If you know me, then you will also know my Father. From now on you do know him and have seen him." Philip said to him, "Master, show us the Father, and that will be enough for us." Jesus replied, "Have I been with you for so long a time and you still do not know me, Philip? Whoever has seen me has seen the Father. How can you say, 'Show us the Father?' Do you not believe that I am in the Father and the Father is in me? The words that I speak to you I do not speak on my own. The Father who dwells in me is doing his works."
This identification of Christ with God is emphatic in this chapter and throughout John. John 1:1 explains, "In the beginning was the Word, and the Word was with God, and the Word was God." In John 11:30 Christ says, "The Father and I are one." In John 14:28 we are reaching a climax. Jesus is soon to be arrested and crucified. He is reassuring the apostles about himself. Yes, they are going to see him suffer in the flesh and die, but Jesus reminds them there is more to himself than just the human. He and the Father are one. His statement is a reassurance to them, and it should be to you as well.