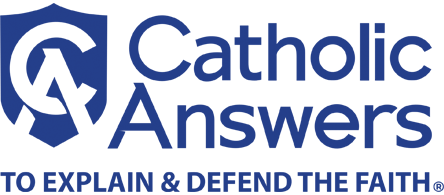 Question:
I have heard that it is acceptable to use NFP for avoiding pregnancy if the reason is serious. Could you please tell me what reasons justify avoiding pregnancy?
Answer:
The Catechism of the Catholic Church explains, "A particular.aspect of [the fecundity of marriage] concerns the regulation of procreation. For just reasons, spouses may wish to space the births of their children" (CCC 2368). But the Catechism does not explicitly define what constitutes "just reasons." Instead, proper determination is left up to the couple: "It is their duty to make certain that their desire is not motivated by selfishness but is in conformity with the generosity appropriate to responsible parenthood" (CCC 2368).
However, the language used in Church documents may be somewhat helpful. For example, Gaudium et Spes states,
[C]ertain modern conditions often keep couples from arranging their married lives harmoniously, and . . . they find themselves in circumstances where at least temporarily the size of their families should not be increased. As a result, the faithful exercise of love and the full intimacy of their lives is hard to maintain. (GS 51)
Humanae Vitae says that a couple may morally space births if there are well-grounded reasons "arising from the physical or psychological condition of husband or wife, or from external circumstances" (HV 16).
Ultimately, each couple must determine for themselves whether "just reasons" truly exist. Vademecum for Confessors Concerning Some Aspects of the Morality of Conjugal Life explains, "Certainly it is a duty of married couples—who, for that matter, should seek appropriate counsel—to deliberate deeply and in a spirit of faith about the size of their family, and to decide the concrete mode of realizing it, with respect for the moral criteria of conjugal life" (2.3).
Parents should regard as their proper mission the task of transmitting human life and educating those to whom it has been transmitted. They should realize that they are thereby cooperators with the love of God the Creator, and are, so to speak, the interpreters of that love. Thus they will fulfill their task with human and Christian responsibility, and, with docile reverence toward God, will make decisions by common counsel and effort. Let them thoughtfully take into account both their own welfare and that of their children, those already born and those which the future may bring. For this accounting they need to reckon with both the material and the spiritual conditions of the times as well as of their state in life. Finally, they should consult the interests of the family group, of temporal society, and of the Church herself. The parents themselves and no one else should ultimately make this judgment in the sight of God. But in their manner of acting, spouses should be aware that they cannot proceed arbitrarily, but must always be governed according to a conscience dutifully conformed to the divine law itself, and should be submissive toward the Church's teaching office, which authentically interprets that law in the light of the Gospel. That divine law reveals and protects the integral meaning of conjugal love, and impels it toward a truly human fulfillment. (GS 50)