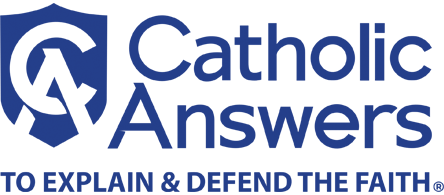 Question:
Some of my non-Catholic friends say the Church is satanic. What can I do?
Answer:
If the Catholic Church is accused of being satanic, that is no more than its Founder, Jesus Christ, was accused of. When our Lord was on earth, he had the same problem. He was driving demons out, and some said he was doing this by the power of the devil. How did Jesus respond? He said, "How can Satan drive out Satan? If a kingdom is divided against itself, that kingdom cannot stand. And if a house is divided against itself, that house will not be able to stand. And if Satan has risen up against himself and is divided, he cannot stand; that is the end of him" (Mk 3:23-26).
The Catholic Church drives out the devil, too. This practice is called exorcism. No one can deny that the Catholic Church has been doing exorcisms on people and driving out Satan for nearly two millennia. Therefore, we must reason like Jesus: If the Catholic Church were from the devil, it could not drive the devil out.
We shouldn't be surprised when such charges are made against the Catholic Church. Jesus told us, "A disciple is not above his teacher, nor a servant above his master; it is enough for the disciple to be like his teacher and the servant like his master. If they have called the master of the house Beelzebul, how much more will they malign those of his household" (Mt 10:24–25).