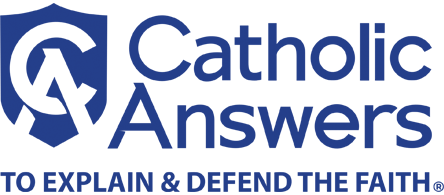 Question:
My son and his wife asked a priest if they could get their infant baptized. The priest said that as they are not active members of the parish, it would be better if they didn't get the baby baptized because she needs to be brought up in the Church. How could baptizing a baby be a bad thing?
Answer:
If either your son or his wife is a practicing Catholic and they both want baptism for their child, there does not seem to be just reason for the priest to deny baptism. If this is the case, I recommend that your son and his wife show the priest this quote from Pope Benedict XVI, who stated in response to a question of whether the sacraments should be denied to the children of those Catholics who do not practice their faith regularly:
When I was young I was rather more severe. I said: the sacraments are the sacraments of the faith, and when the faith isn't there, where there's not practice of the faith, the sacraments can't be conferred. . . . [I] have realized that we have to follow instead the example of the Lord, who was very open also with the people who were at the margins of Israel at that time. He was a Lord of mercy, too open—according to many of the official authorities—with sinners, welcoming them or allowing himself to be welcomed by them at their dinners, drawing them to himself in his communion. (Audience with Priests, August 6, 2008)
It must be said that Pope Benedict is speaking specifically about the sacrament of the Eucharist, but it seems reasonable to apply his words to the other sacraments as well—particularly baptism, which is ordinarily necessary for salvation.

However, if your son and his wife are entirely lapsed from their faith and have no intention of practicing their Catholic faith at all, then the priest is right to delay baptism. One of the requirements for the baptism of children is "that there be a well-founded hope that the child will be brought up in the Catholic religion. If such hope is truly lacking, the baptism is, in accordance with the provisions of particular law, to be deferred and the parents advised of the reason for this" (CIC 868 §1).