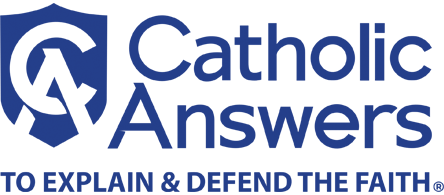 Should I convert to Catholicism if I believe it to be true, even though it could hurt my marriage?
Question:
After years of study and prayer, I have become convicted of the truth of the Catholic faith. My wife of 25 years has told me that if I convert, it will damage our marriage and drive a wedge between us. Will I be condemned if the Holy Spirit has convicted me, yet I fail to convert because I want to save my marriage?
Answer:
In Matthew 10:37, Jesus says, "Anyone who prefers father or mother to me is not worthy of me. Anyone who prefers son or daughter to me is not worthy of me."
In other words, anyone who is his follower cannot prefer anyone to him. Tell your wife that you cannot be truly honest with her if you are not honest with him. No one wants a spouse that is living a lie. No one has the right to demand that a spouse betray his conscience.
Friend, eternity is a long, long time. With his last breath Jesus gave his all for you. He has invited you to give your all to him. Besides, only he knows how this will ultimately affect your wife for the good.