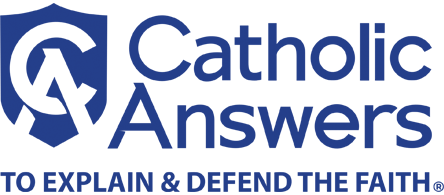 Question:
Since Jesus rose from the dead and now lives in glory, why do you Catholics dwell morbidly on his death by keeping his body on the cross? Why not display an empty cross, as we do?
Answer:
We like to follow Paul's example and counsel. Remember that it was he who wrote, "We, for our part, preach a crucified Christ; to the Jews indeed a stumbling block and to the Gentiles foolishness, but to those who are called, both Jews and Greeks, Christ, the power of God and the wisdom of God. For the foolishness of God is wiser than men, and the weakness of God is stronger than men" (1 Cor 1:23-25).
Here's another verse to remember: "And I, brethren, when I came to you, did not come with pretentious speech or wisdom, announcing unto you the witness to Christ. For I determined not to know anything among you, except Jesus Christ, and him crucified" (1 Cor 2:1-2).
You seem to forget the many examples of Catholic art in which Jesus is depicted as a lamb, an infant in his mother's arms, a vibrant man engaged in his public ministry, a shepherd, and as the triumphant risen Lord. All of the aspects of Christ's life are represented in Catholic art, but none more than the Crucifixion. Why? Because that was the goal, the focal point, of Jesus' Incarnation.