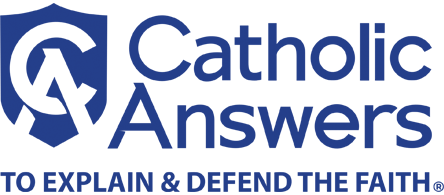 Question:
The words of consecration state: ". . . which will be shed for all so that sins may be forgiven." A priest we know says: "sin (singular) may be forgiven." Is this valid?
Answer:
While the priest's habit of using the singular noun sin in place of the sins is illicit, it does not invalidate the consecration.
The [standard Roman rite] formula of consecration of the bread is: "This is my body which will be given up for you"; of the wine: "This is the cup of my blood, the blood of the new and everlasting Covenant. It will be shed for you and for all so that sins may be forgiven." The words which precede these formulas in no way pertain to the validity of the formula. It is commonly taught today that the essential words of the formula of the Eucharist—and their omission would invalidate the form—are: "This is my body," "This is the cup of my blood." (Jimmy Akin, Mass Confusion, 119)
The document Redemptionis Sacramentum states:
Only those Eucharistic Prayers are to be used which are found in the Roman Missal or are legitimately approved by the Apostolic See, and according to the manner and the terms set forth by it. It is not to be tolerated that some priests take upon themselves the right to compose their own Eucharistic Prayers or to change the same texts approved by the Church, or to introduce others composed by private individuals. (RS 51)
I recommend you speak with your pastor about this problem.