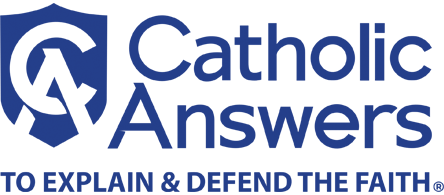 Question:
Someone in my parish told me about the prophesies of St. Malachy, which he claims, prove that we are nearing the end of times. What are these prophesies?
Answer:
St. Malachy was an Irish bishop who lived in the 12th century. By far the more famous of his prophecies concerns the sequence of popes.
The prophecy consist of 112 short Latin descriptions of future popes; the prophecies were discovered in 1590 and attributed to Malachy. Each description indicates one identifying trait for each future pope, beginning with Celestine II, who was elected in 1130. In some instances, the descriptions hit home in an uncanny way; they have led to centuries of speculation that the prophecy might be a real one.
For instance, the description of the future John XXII (1316-1334) is "de sutore osseo"–"from the bony shoemaker." This pope was the son of a shoemaker, and his family name was "Ossa," which means bone. In another example, "lilium et rosa" was the phrase used to describe the pope who would be Urban VIII (1623-1644), whose family coat-of-arms was covered with "lilies and roses."
Malachy's prophecy has been cast into doubt by the fact that the descriptions become vague from the 16th century on–about the time the prophecy was "discovered" in the Roman Archives. But there have been a few good matches in modern times. The phrase "pastor et nauta," meaning "shepherd and sailor," was attributed to John XXIII. This pope hailed from Venice, historically a city of sailors, and on the day he took office he indicated the goal of his pontificate was to be "a good shepherd."
There have been many more misses, though. Describing the popes to follow John XXIII are the phrases "flower of flowers" (Paul VI), "from a half-moon" (John Paul I), and "from the toil of the sun" (John Paul II), none of which is an obvious connection. After our current pope there are only two left in Malachy's prophecy, "the glory of the olive" and "Peter the Roman." The latter will supposedly lead the Church through many tribulations, concluding with the last judgment.
Is "Malachy's" prophecy legitimate? Probably not. The consensus among modern scholars is that it is a 16th-century forgery created for partisan political reasons.