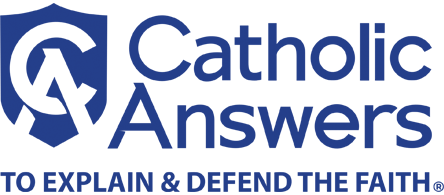 Did the Church change its teaching about justification to align with Luther's?
Question:
My Protestant friend says that the Catholic Church has finally changed its teaching on justification to line up with Luther's interpretation. He bases this on section 15 of a document signed by the Church and the Lutherans.
Answer:
Your friend is referring to the Joint Declaration on the Doctrine of Justification that was signed in October 1999 by the Catholic Church and the Lutheran World Federation. This is what section 15 says:
In faith we together hold the conviction that justification is the work of the triune God. The Father sent his Son into the world to save sinners. The foundation and presupposition of justification is the incarnation, death, and resurrection of Christ. Justification thus means that Christ himself is our righteousness, in which we share through the Holy Spirit in accord with the will of the Father. Together we confess: By grace alone, in faith in Christ's saving work and not because of any merit on our part, we are accepted by God and receive the Holy Spirit, who renews our hearts while equipping and calling us to good works.
Now let us look at what the Council of Trent said, in the decrees on justification, in the 16th century: "Canon 1. If anyone says that man can be justified before God by his own works, whether done by his own natural powers or through the teaching of the law, without divine grace through Jesus Christ, let him be anathema."
In no way did the Catholic Church change its doctrines. After years of dialogue, the Catholic Church and the Lutheran World Federation realized that there was a degree of agreement on justification between them that warranted a statement explaining that a consensus in basic truths of the doctrine of justification exists between them.