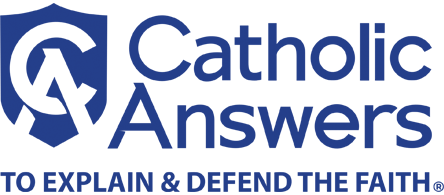 Question:
How can you say Peter had authority over other church leaders when he referred to himself as only their "fellow elder" (1 Pt 5:1). This proves Peter did not see himself as having any "primacy" in the Church. He was just a presbyter.
Answer:
No, it doesn't. To assert that Peter had no primacy is to ignore the clear passages to the contrary, such as Matthew 16:18-19, Luke 22:33, John 21:15-17, and Galatians 1:18. The answer to your question is found within the very context you cite. Peter says, "Clothe yourselves in humility in your dealings with one another, for God opposes the proud but bestows favor on the humble. So humble yourselves under the mighty hand of God, that he may exalt you in due time" (1 Pt 5:5).
By humbly calling himself a "fellow elder" Peter was not implying he was merely equal in authority to the presbyters of the Church; rather, he was practicing something he enjoined on others. This self-effacement is the virtue of humility which Jesus calls all Christians to cultivate: "Whoever wishes to be great among you shall be your servant, whoever wishes to be first among you shall be your slave" (Mt 20:26-27).
Peter elsewhere reminds his readers that he is an "apostle of Jesus Christ" and as such had authority to preach and teach in the name of the Lord (cf. Lk 10:16). The very facts that Peter sent his epistles to instruct and guide the Church, and that the Church revered them as inspired, inerrant Scripture is sufficient testimony that Peter possessed an authority above that of a presbyter.
This sort of humility in dealing with the Church is evident throughout the apostolic writings. The lowest level of priestly minister was the deacon. The apostles ordained men to this office originally to distribute food to the needy and to wait on tables (Acts 6:1-6). Yet Paul, the great and eloquent writer of about half of the New Testament, describes himself as a mere deacon on several occasions (1 Cor 3:5, 4:1; 2 Cor 3:6, 6:4, 11:23; Eph 3:7; Col 1:23, 25).
If you're going to be consistent in claiming that Peter had no special authority above that of a presbyter, you'll be forced to conclude that Paul was only a deacon and therefore had no authority over bishops, priests, or other deacons. But nobody would make such a patently unbiblical assertion.
Paul, like Peter, presents himself in a humble, unassuming way–"I am the least of the apostles, not fit to be called an apostle, because I persecuted the church of God" (1 Cor 15:10), "To me the very least of all the holy ones, this grace was given" (Eph 3:8)–but such humility does not indicate that Paul did not have jurisdiction over others. After all, he said rather pointedly, "Although I have the full right in Christ to order you to do what is proper, I rather urge you out of love" (Phlm 8-9). Only people in authority can issue orders.