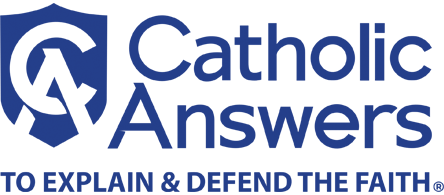 Question:
Recently I was attending Mass in another diocese, and when I approached the extraordinary minister of the Eucharist to receive on the tongue, I was denied Communion. Not wanting to make a scene, but fairly confident of my rights, I whispered that I can receive this way. The minister apologized but said that the bishop does not permit Communion on the tongue. How can this be?
Answer:
The universal law of the Latin rite is that we receive Communion on the tongue. To receive in the hand is an indult or special permission that does not exist in most parts of the world. By law, it is a right of the faithful to receive on the tongue, and the faithful must not have their rights denied.
The Vatican promotes Communion on the tongue not only for its long tradition but because it "expresses the faithful's reverence for the Eucharist" and "removes the danger of profanation of the sacred species" (Memorial Domini 1277).
Since the indult was granted, profanation of the sacred species does now occur. John Paul II states,
In some countries the practice of receiving Communion in the hand has been introduced. This practice has been requested by individual episcopal conferences and has received approval from the Apostolic See. However, cases of a deplorable lack of respect toward the eucharistic species have been reported, cases that are imputable not only to the individuals guilty of such behavior but also to the pastors of the church who have not been vigilant enough regarding the attitude of the faithful toward the Eucharist. It also happens, on occasion, that the free choice of those who prefer to continue the practice of receiving the Eucharist on the tongue is not taken into account in those places where the distribution of Communion in the hand has been authorized. (Dominicae Cenae 11.9)
The new GIRM, in its directives for distributing Communion, states,
The consecrated host may be received either on the tongue or in the hand, at the discretion of each communicant. . . . The priest raises the host slightly and shows it to each, saying, Corpus Christi (the body of Christ). The communicant replies Amen and receives the sacrament either on the tongue or, where this is allowed and if the communicant so chooses, in the hand. (160–161)
Notice that it says, "The consecrated host may be received either on the tongue or in the hand, at the discretion of each communicant." It does not say, "At the discretion of the extraordinary minister of the Eucharist" or "at the discretion of the priest or bishop."