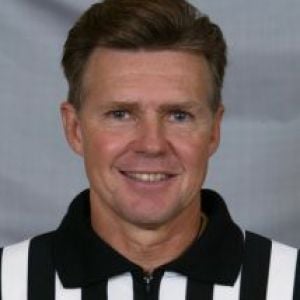 Kerry Fraser is an analyst for the National Hockey League on TSN and That's Hockey 2Nite on TSN2. As one of the league's most recognizable senior referees, he's worked 1,904 NHL regular season games and 261 playoff games during his 37-year career. Kerry continues his involvement in the NHL community by participating in a TSN.ca blog named "C'Mon Ref!" where he applies his NHL referee experience to controversial calls in current NHL games.
Formerly the man whose wife would have to drag him to church, Kerry began receiving extraordinary signs of divine charity, and it transformed him. Now, his primary mission is to share the living water of God's love, a mission he'll continue to pursue long after he hangs up his skates. Kerry wants to do so much more than share his heart with family and friends–he is using his public status as a platform to spread the Good News. He recently shared his testimony at the annual Catholic Athletes for Christ baseball conference and retreat, and is an active member of CAC's speakers' bureau.
Enjoying this content?
Please support our mission!
Donate