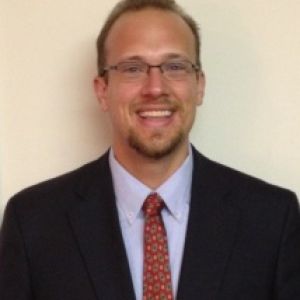 In his thesis, entitled 'Recovering the Old Perspective on Paul: Augustine, Aquinas, and the Question of Participation in Christ,' he advocates for Augustine and Aquinas's reading of Paul regarding the nature of participation in Christ. John is the co-author with Scott W. Hahn of an article entitled, 'The Multiple Literal Sense in Thomas Aquinas's Commentary on Romans and Modern Pauline Hermeneutics,' which was published in 2012 by CUA Press in Reading Romans with St. Thomas Aquinas, edited by Matthew Levering and Michael Dauphinais. John's research interests center on the theological projects of Augustine and Thomas Aquinas, contemporary Pauline studies, and the relationship between Modernity and contemporary biblical studies. John will apply for the mandatum of Robert Brom, bishop of San Diego, as an ecclesial recognition of John's posture and commitment to teach always in communion with the Church.
John is a PhD candidate, studying under Prof. Michael Waldstein, at Ave Maria University. He will defend his dissertation in July 2014. He received a Th.M. from Duke Divinity School and a M.A. in Theology (MA) from Covenant Theological Seminary.
Enjoying this content?
Please support our mission!
Donate