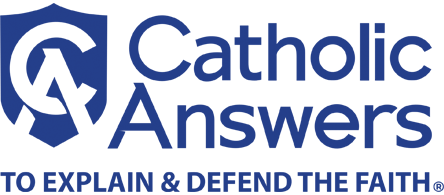 J. Budziszewski rose to prominence as one of the leading intellectual lights among Evangelical Christians in America during the 1990s.  As an ethical and political philosopher specializing in the natural-law tradition with a keen interest in moral self-deception, he was highly sought as a speaker at conferences organized by groups such as Veritas Forum, InterVarsity Fellowship, and Campus Crusade for Christ.  The title of his book, How to Stay Christian in College, captures the principal theme of his numerous talks to American campus groups.
It came as a surprise to some Evangelical Protestants, then, when Budziszewski was received into the Catholic Church in 2004.  During the following year, after maintaining public silence about his conversion for a number of months, Budziszewski agreed to tell the story to Catholic Answers.  Since then, he has been a guest several times on Catholic Answers Live.
Budziszewski received his Ph.D. from Yale in 1981 and currently teaches in the Government and Philosophy Departments at the University of Texas, Austin.  He is the author of many books, including What We Can't Not Know: A Guide; The Line Through the Heart: Natural Law as Fact, Theory, and Sign of Contradiction; and, most recently, On the Meaning of Sex.
More by J. Budziszewski