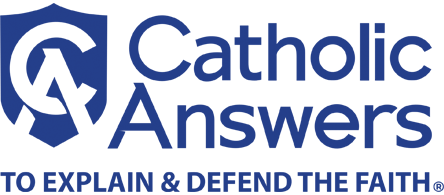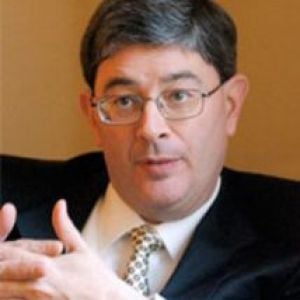 A native of Baltimore, George Weigel was educated at St. Mary's Seminary College in his native city, and at the University of St. Michael's College in Toronto. In 1975, Weigel moved to Seattle where he was Assistant Professor of Theology and Assistant (later Acting) Dean of Studies at the St. Thomas Seminary School of Theology in Kenmore. In 1977, Weigel became Scholar-in-Residence at the World Without War Council of Greater Seattle, a position he held until 1984. In 1984-85 Weigel was a fellow of the Woodrow Wilson International Center for Scholars in Washington, D.C. There, he wrote Tranquillitas Ordinis: The Present Failure and Future Promise of American Catholic Thought on War and Peace (Oxford University Press, 1987).
Weigel is the author or editor of nineteen other books, including The Final Revolution: The Resistance Church and the Collapse of Communism (Oxford, 1992); The Truth of Catholicism: Ten Controversies Explored (HarperCollins, 2001); The Courage To Be Catholic: Crisis, Reform, and the Future of the Church (Basic Books, 2002); Letters to a Young Catholic (Basic, 2004); The Cube and the Cathedral: Europe, America, and Politics Without God (Basic, 2005); God's Choice: Pope Benedict XVI and the Future of the Catholic Church (HarperCollins, 2005); Faith, Reason, and the War Against Jihadism (Doubleday, 2007); and Against the Grain: Christianity and Democracy, War and Peace (Crossroad, 2008). Weigel has written essays, op-ed columns, and reviews for the major opinion journals and newspapers in the United States, and is a contributor to Newsweek. A frequent guest on television and radio, he is also Vatican analyst for NBC News. His weekly column, "The Catholic Difference," is syndicated to sixty newspapers around the United States. His scholarly work and his journalism are regularly translated into the major European languages.
From 1989 through June 1996, Weigel was president of the Ethics and Public Policy Center, where he led a wide-ranging, ecumenical and inter-religious program of research and publication on foreign and domestic policy issues. From June 1996, as a Senior Fellow of the Center, Weigel prepared a major study of the life, thought, and action of Pope John Paul II. Witness to Hope: The Biography of Pope John Paul II was published to international acclaim in the Fall of 1999, in English, French, Italian, and Spanish editions. Polish, Portuguese, Slovak, Czech, and Slovenian editions were published in 2000. A Russian edition was published in 2001, a German edition in 2002, and a Romanian edition in 2007; Chinese and Ukrainian editions are in preparation. A documentary film based on the book was released in the fall of 2001 and has won numerous prizes.
Weigel has been awarded twelve honorary doctorates, the papal cross Pro Ecclesia et Pontifice, and the Gloria Artis Gold Medal by the Republic of Poland. He serves on the boards of directors of several organizations dedicated to human rights and the cause of religious freedom and is a member of the editorial board of First Things.
George Weigel and his wife, Joan, have three children and one grandchild, and live in North Bethesda, Maryland.