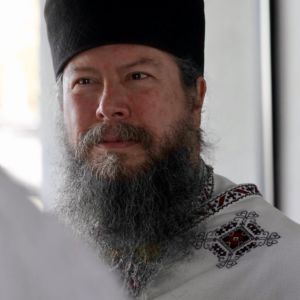 Fr. James was ordained to the Diaconate on Pentecost Sunday, 2001 and to the Presbyterate on December 6, 2004 for the Ukrainian Catholic Eparchy (Diocese) of St. Nicholas in Chicago. Prior to his priestly formation he worked in various high tech companies as a Software Engineer, Project manager, and Software Architect. He received a M.A. in Theology, an M.P.Th. (Masters in Pastoral Theology)  and an L.Th. (Licentiate in Theology) from the University of St. Paul in Ottawa, Canada.
He served at St. Nicholas Cathedral in Chicago from 2004 until January 2008. From February 2008 until August, 2018 he served as Pastor of St. John the Baptizer Ukrainian Catholic Church in La Mesa. CA.
He is currently serving at Holy Angels Byzantine Catholic Church in San Diego. You can find more information about Holy Angels here: https://www.holyangelssandiego.com
https://www.facebook.com/HolyAngelsBCC
He is married to his wife Olena and they have two children.
Enjoying this content?
Please support our mission!
Donate