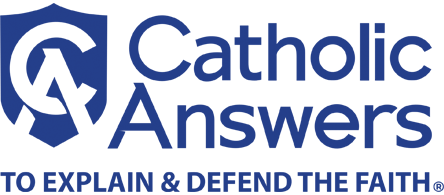 Father C. John McCloskey, III, STD is a priest of the Prelature of Opus Dei. He is a Church historian and currently is Research Fellow of the Faith and Reason Institute in Washington, DC. From 1985-1990, he was a chaplain at Princeton University. He is perhaps best known for guiding into the Church such luminaries as Dr. Bernard Nathanson, Lawrence Kudlow, Robert Novak, Judge Robert Bork, and Senator Sam Brownback.
His articles and reviews and doctoral thesis—all of which are archived at Catholicity.com—have been published in major Catholic and secular periodicals, including Catholic World Report, Crisis Magazine, The Wall Street Journal, National Catholic Register, Washington Times, New York Times, and ACEPRENSA.
Father McCloskey has done extensive work in radio and television, most notably at EWTN, where he has hosted series on topics such as Cardinal Newman, Catholic authors, Ecclesial Movements, Thomas More, and the history of the Church, and has worked as a commentator on Papal trips. Father McCloskey has also appeared as a commentator on network television, satellite and cable channels.
He is co-author (with Russell Shaw) of Good News, Bad News: Evangelization, Conversion, and the Crisis of Faith, published in March, 2007 that is now available from Ignatius Press. He also has contributed a principal essay to the Cardinal Newman Society's "How to Choose a Catholic College" available from TheNewmanGuide.com.
A native of Washington, DC, he received a degree in Economics from Columbia University in 1975. After working professionally on Wall Street for six years, he studied in Rome and Spain, where he received his doctorate in Theology with a specialty in Church History. Ordained in Spain in 1981, he has spent much of his pastoral work counseling university students and fellow priests, offering spiritual direction and preaching retreats.
He has served as an advisor to Christendom College, the Coming Home Network, Culture of Life, The Mary Foundation, and Ave Maria Single Catholics Online. He was the U.S. representative for the ecclesiastical faculties of the Pontifical University of the Holy Cross in Rome and the University of Navarre in Pamplona Spain from 1984-2003. Father McCloskey is an avid squash player and a member of the U.S. Squash Racquets Association.
Visit his website at www.frmccloskey.com.