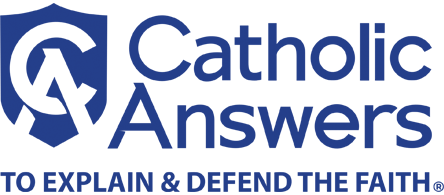 Dr. Edward Sri is a theologian, author and nationally-known Catholic speaker who appears regularly on EWTN. He has written several best-selling books, including A Biblical Walk through the Mass which was used in about 1 out of 4 parishes in the USA in preparation for the new translation of the Mass.
His newest books are Walking with Mary: A Biblical Journey from Nazareth to the Cross (Image) and The Advent of Christ: Scriptural Reflections to Prepare for Christmas (Servant Books).
Edward is a founding leader with Curtis Martin of FOCUS (Fellowship of Catholic University Students) and the creator and host of a new parish-wide adult faith formation program called Symbolon Adult Faith Formation and Opening the Word, a journey through the Sunday Mass Readings. He currently serves as Vice President of Mission and Outreach and professor of theology and Scripture at the Augustine Institute Master's program in Denver, Colorado. He also leads multiple pilgrimages to Rome for lay people each year. Edward holds a doctorate from the Pontifical University of St. Thomas Aquinas in Rome. He resides with his wife Elizabeth and their six children in Littleton, Colorado.
Other books by Edward Sri include: The New Rosary in Scripture: Biblical Insights for Praying the 20 Mysteries (Servant) and Men, Women and the Mystery of Love: Practical Insights on John Paul II's Love and Responsibility (Servant). The Bible Compass: A Catholic's Guide to Navigating the Scriptures (Ascension Press); Mystery of the Kingdom: On the Gospel of Matthew (Emmaus Road), Queen Mother: A Biblical Theology of Mary's Queenship (Emmaus Road); Dawn of the Messiah: The Coming of Christ in Scripture (Servant) and The Da Vinci Deception: 100 Questions About the Facts and Fiction of The Da Vinci Code (Ascension Press) (coauthored with Mark Shea); The Gospel of Matthew (coauthored with Curtis Mitch) (Baker Academic). He also is a contributor to the popular apologetics series, Catholic for a Reason and a volume on Catholic Marian theology called Mariology (Queenship Publishing).