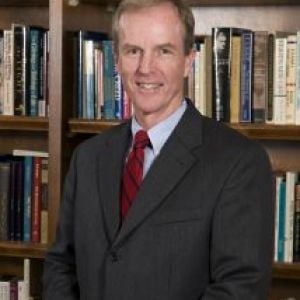 Dr. Don J. Briel is Director of the Center for Catholic Studies at the University of St. Thomas in Saint Paul, Minnesota where he holds the Koch Chair in Catholic Studies. His academic history includes an A.B. history from University of Notre Dame, a Licence en Théologie from the University of Strasbourg, and a Doctorat en Théologie Catholique from the University of Strasbourg. He is a member of the Advisory Boards for the Lumen Christi Institute – University of Chicago and the Notre Dame Center for Ethics and Culture, as well as the Advisory Council on Justice Education for the Association of Catholic Colleges and Universities. Dr. Briel's areas of expertise include John Henry Newman, Christopher Dawson, and Catholic Higher Education, and he has contributed to numerous publications such as Education for Faith and Justice: Catholic Higher Education Today from Liturgical Press and Vatican II: Renewal within Tradition from Oxford University Press.
Enjoying this content?
Please support our mission!
Donate