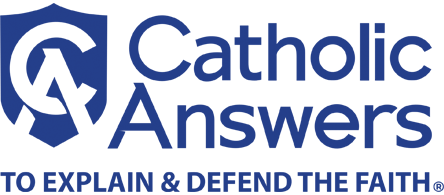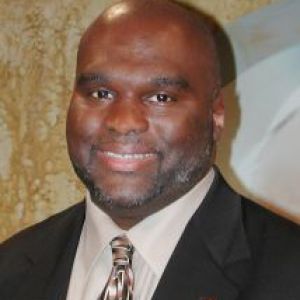 Deacon Harold Burke-Sivers is a powerful and passionate evangelist and preacher whose no-nonsense, hands-on approach to living the Catholic faith will challenge and inspire you!  He is the Founder and Director of DynamicDeacon.com, a Christian evangelization and apologetics organization dedicated to the dissemination and promotion of Catholic values, principles, and teaching in complete faithfulness and total submission to Holy Scripture, Sacred Tradition, and the Magisterium.  The goal of his apostolate is to bring as many people as possible to a deeper love of Christ and the Gospel by sharing the truth of the Catholic faith in love.  
As one of the most sought-after speakers in the Church today, Deacon Harold is active in giving lectures, retreats, and seminars in parishes, workshops, and at numerous conferences across the nation and around the world.  He has appeared in The Catholic World Report and The National Catholic Register, and on many national and international radio programs, including Catholic Answers Live, Catholic Connection, Kresta in the Afternoon, the Drew Mariani Show, and Catholic Bookmarks.  He is a frequent Eternal Word Television Network contributor and has been featured on Life on the Rock, EWTN Live, EWTN Bookmark, and hosts several popular EWTN series, including "Behold the Man: Spirituality for Men", "Made in His Image: Family Life Today", "Christ the Servant: The Vocation of Deacons" and "Authentically Free at Last." 
Deacon Burke-Sivers holds a Bachelor's degree in Economics and Business Administration from the University of Notre Dame and a Master's degree in Theological Studies from the University of Dallas.  Deacon Harold is a Benedictine Oblate of Mt. Angel Abbey, an associate member of the Fellowship of Catholic Scholars, a member of the Confraternity of Catholic Clergy, and a consultation team member for the National Conference of Catholic Bishops National Directory for Catechesis.  
Deacon Harold is featured on The Greatest Commandments: A 40-Week Spiritual Journey for Married Couples, a vibrant marriage enrichment program rooted in Biblical values designed to help husbands and wives know God better, trust Him fully, and love Him completely throughout the journey of married life.  
Deacon Harold is also the President and CEO of Servant Enterprises, Inc., a non-profit organization that also hosts an international institute for Catholic male spirituality, coordinates dynamic speaking tours and life-changing retreats, and develops products and services that support family life.  
Most importantly, Deacon Harold is married to his wife Colleen and they have four beautiful children.  
For more information or to access Deacon Harold's numerous publications, extensive audio and video media library, and his online store, please visit the DynamicDeacon.com website: 
www.deaconharold.com