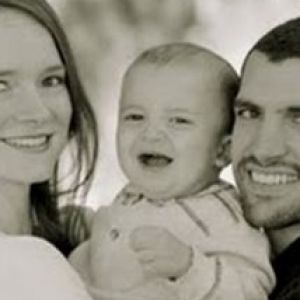 In August of last year, Jessica Council – a beautiful, 30-year-old mother of one – noticed that she had a sore throat. At around the same time, she also began to suspect that she was pregnant. A few months later, Jessica began having trouble breathing, and on November 23rd, she was informed that she had cancer. But Jessica wasn't the only one threatened: she was pregnant, and any treatments she underwent would almost certainly harm, and possibly even kill her unborn child. Jessica shocked doctors by refusing treatments that would put her unborn child at risk. On February 6, Jessica past away, after her daughter Jessi was delivered by C-section, weighing only 1 lb 3 oz.

Her husband, Clint Council, joins us to share his family's story. Shortly after Jessica's death, he wrote: "I am privileged to have had a Wife who was so full of the love of the Father. Rejoice with me, Brothers and Sisters. God has blessed Jessica in taking her to place of perfect peace and no pain. I must be thankful for the time that I had with her rather than ungrateful for all the things we never got to do together. We must give thanks in all things for this is the will of God in Jesus Christ."
Enjoying this content?
Please support our mission!
Donate