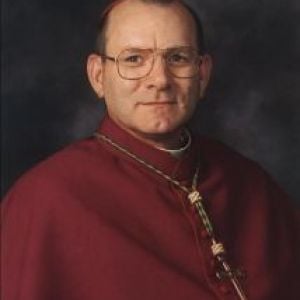 A native of Lincoln Nebraska, Bishop Robert Francis Vasa was ordained for the diocese of Lincoln Nebraska on May 22, 1976. In 1979 he was appointed to post-graduate study in Rome in Canon Law at the Gregorian University; he obtained a J.C.L. in 1981 and returned to Lincoln first as Assistant Chancellor, and later as Vicar General for the diocese. He was named Bishop of the Baker diocese in Oregon in 1999 by Pope John Paul II and consecrated on January 26, 2000.  Bishop Vasa is a member of the Committee on Priestly Life and Ministry.  He is a nationally recognized leader in the pro-life movement.
Enjoying this content?
Please support our mission!
Donate