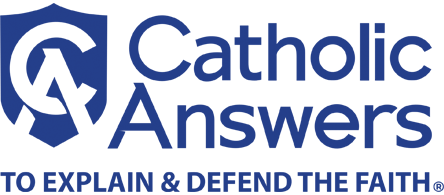 SAN DIEGO: One of America's most popular Catholic writers and influencers is trying to disprove the Faith—to himself.
Trent Horn (Why We're Catholic, Persuasive Pro-Life) is a bestselling author and in-demand speaker who spends his days defending and explaining Catholic teaching to skeptical Protestants, atheists, and dissenters. But in his latest book, Devil's Advocate, he turns his sights upon his own questions about Catholicism—assembling his lingering doubts and mental blocks to offer (and answer) the best arguments he can muster against his religion's toughest doctrines.
And he does it in a delightful way that recalls the dialogue-format apologetics made famous by Peter Kreeft and others. He and his anti-Catholic alter-ego duke it out with wit and verve, in a back-and-forth that resembles a sitcom script more than theological treatise.
"Even the most faithful Catholics can have their own devil on their shoulder, whispering words of doubt and uncertainty," says Todd Aglialoro, director of publishing for Catholic Answers Press. "But who understands anti-Catholic arguments better than someone who faces them every day? If you can learn to handle Trent Horn's best objections to Catholicism, you can learn to handle any of them—even your own."
About the Author:
Trent Horn is a staff apologist at Catholic Answers, a popular podcaster, and the author of numerous books explaining and defending Catholic truth.
CONTACT: Kerry Beck, 619-387-7200, kbeck@catholic.com