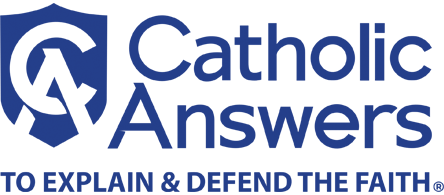 My mind fills with beautiful images of the liturgy when I think about the Episcopal church of my youth—yet somehow I have no recollection of experiencing the Father, Son, and Holy Spirit.
I was raised in a loving, united family. My parents, Pete and Carol, modeled sacrificial love. We attended chapel on Friday and church on Sunday. But I don't recall feeling or encountering God, nor do I remember praying as a young man. I understood morals as social rules. Shortly before I started high school, we moved to Ohio. There we stopped attending church, except at Christmas.
I remember being gripped by a perpetual sense of impending doom as a boy. I contemplated death and infinity. Without God, I quickly became terrified and sought relief. During my teens I drank, fought, and chased girls. I continued my life of debauchery in college at Vanderbilt, where I soaked up existential and postmodern writers—Nietzsche, Foucault, Joyce, and Thomas Pynchon. I embraced atheism and began "deconstructing" the genealogy of my morality. I would become free from the bondage of culture, race and religion.
I enthroned myself as sovereign of my life. I was shocked to discover the result—hell on earth. At 25, I was attending law school in Dallas, and living with my girlfriend, Jessica. But with "Me" at the center, nothing worked. Ultimately I became isolated and fell into deep despair. That year I sobered up and abandoned my philosophy. In a state of seeming hopelessness, I began to search for God.
The Lord God is Christ
I prayed before I believed. "God, if you are there, show yourself to me!" I was told that my life would improve if I placed the welfare of others ahead of my own. I began to find peace in submitting to authority rather than rebelling, in serving others rather than taking. I believed in immutable spiritual principals, though I knew not the source.
Jessica, meanwhile, was a cradle Catholic who had not practiced her faith since grade school. We were married on August 22, 1998, in a Presbyterian church in Ohio. To us, it was just a building.
I had met a few Christian men who loved Jesus and lived their faith, so I read the Gospels for the first time. I also read St. Paul's letter to the Romans and the works of C.S. Lewis. And all the while I prayed.
When my wife was pregnant with our first son, Peter John, I dreamed that I was in Westminster Abbey with friends. We held hands and prayed. I asked that we be filled with the Holy Spirit. At that moment, the roof of the church dissolved and the sanctuary filled with a luminous breeze that blew me to the ground. Then a deep voice spoke through me, proclaiming three times, "The Lord God is Christ!" The certainty of the awesome power and love of the Father overwhelmed me. Translucent beings swirled around me singing, "He's the Most Glorious we have ever seen!" They asked me, "What did our God say?"
I awoke in tears, fell to the floor, and prayed over and over, "Lord, please have mercy on me!" I woke Jessica and told her that I knew that Jesus is the Christ, the Son of the living God. I told her that he wants us to love him with all of our heart, mind, and soul and that he wants us to love each other. I also told her that we had to find a church.
A Question of Authority
So we shopped denominations, even visiting Catholic churches. I no longer recognized the Episcopal church. Where did Jesus want us to be? I did not know. For the next few years we taught Sunday school, joined Bible studies, and made some good friends.
During Bible study I questioned seemingly conflicting theology among Protestant denominations.
Protestants share the premise that the Bible is authoritative, but also that every Christian has the right to interpret Scripture for himself. Who then is to decide which is true? I had started my Christian walk based on sola scriptura. I talked to Jessica about joining a "Bible" church. I set out to read the entire Bible and to understand it. But where did it come from? Who decided which books were included? Reading a Church of Christ publication, "How We Got the Bible," I was shocked to learn that Christians had lived their faith for over three centuries without "the Bible." How did they know what to read, what to believe, what to do?
By this time, Jessica and I had two boys, PJ and Benjamin. We started to investigate private Christian schools. I went to an open house at St. Monica's Catholic School and felt a peace, like walking into my Grandma's house as a boy. I prayed in the church. I called Jessica and told her that I loved the school—but that it was Catholic. I started investigating Catholicism to determine whether it would be detrimental to PJ. I had been counseled that the Catholics would mix him up with "works." I had unwittingly developed anti-Catholic prejudice. Why do they pray to Mary? What's with the Pope? I suspected that Catholics were engaged in idolatry. 
One afternoon I tuned in to my favorite Christian radio station. An hour later I realized that I was somehow listening to Catholic radio! I could not change the dial. I phoned the hosts and told them about my experience at St. Monica's. They suggested that I continue to read, pray, and be open to the Holy Spirit. They referred me to the Joint Declaration on the Doctrine of Justification. I started listening to Catholic radio every day and reading documents from the Vatican's Web site.
The Bread and the Rock
Shortly thereafter I heard Tim Staples on Catholic Answers. I phoned him to ask about the Communion of Saints and Mary. After reading his article on justification, I inquired whether the Church had a "dogmatic constitution" on justification. He replied: "Yes, the Council of Trent, session VI, 'On Justification.' " I began to read the Church Fathers. St. Justin Martyr's description of worship sounded like the Mass. And I started going to Mass and Eucharistic adoration. I read the Didache. Who knew that baptism by "pouring" was explicitly taught in the first century? I was astounded to learn that the early Church Fathers believed in the Real Presence of Jesus in the Eucharist. A thought crossed my mind as I sat through Mass. The Eucharist contains the entire sacrifice of Jesus on the cross. Jesus is the "Bread of Life" (John 6:35). But Jesus is also the Word of God (John 1:1). At Mass, we "consume" Jesus in the liturgy of the Word and in the Eucharist. I could not wait to receive the Most Blessed Sacrament!
Ever since I first read the Gospels I had been drawn to Peter. I love Peter's interaction with Jesus in the Gospels. I read the passages over and over. Jesus would not leave us without leadership. Did Jesus give this authority to anyone? Yes: Upon this rock I will build my Church. Even after Peter denied him, Jesus instructed him to "Tend my sheep." Jesus didn't leave us alone. He left us with the Church and the See of Peter.
When I came to believe in the authority of the Church and the primacy of the Bishop of Rome, there was nothing left but to accept on faith those doctrines that seemed foreign. Then "odd coincidences" started to snowball. I heard, "If you have a relationship with Jesus, why not ask him to introduce you to his Mother?" So I did just that. That December morning my boss unexpectedly sent me to Houston, where I hailed a cab. On the floor I spied a shiny little medal and asked what it was. The cabbie, in a heavy accent, said, "That's the Virgin. You keep it. She'll protect you." It was a Miraculous Medal. Hail, Mary! I started praying the rosary soon thereafter, while still teaching Sunday school at the Methodist church.
Home to St. Monica's
In the New Year my two-year-old Benjamin accidentally scratched my eye. As I sat in the waiting room of Dallas Eye Care, I noticed a man in black with a white collar—obviously a priest. I introduced myself and we talked for an hour about Catholic rites, John Paul II, and conversion. He told me, "The first thing you need to do is figure out where you were baptized. Then call faith formation and tell them you're interested."
That afternoon I phoned mom and learned that I had been baptized in a Catholic Church in Dallas. We left both Dallas and the Catholic Church in 1972. So I called Dallas parishes and heard: "Peter Michael Refakis. Yes. You were baptized at St. Monica's in May of 1971. Your godfather was Peter John Refakis." What? St. Monica's? I had been there before, with my father and mother, with Grandpa Pete, the man for whom my son is named. Could that inexplicable attraction I felt at St. Monica's open house be the grace of my baptism? Like St. Monica praying all those years for St. Augustine, someone must have been praying for me. I knew then that to do anything other than join the Catholic Church would be disobedience.
I went to St. Monica's office of faith formation and told my story to the director, Joanne Dryer, who, to my relief, offered me expedited catechesis. I fell in love with studying the faith as I realized that Christ is revealed to us through his Holy Church.
On Holy Thursday Jessica and I went to confession; on Good Friday our marriage was convalidated; on Easter Sunday we received the Eucharist; and at Pentecost we were confirmed. We are finally home! I love the Holy Sacrifice of the Mass, Eucharistic adoration, praying the rosary, and the freedom of confession. I am part of a huge family—Jessica, PJ, and Benjamin of course, and Jesus, Mary, Joseph, and all the saints. And what joy and sorrow in reading John Paul II, joy in knowing the splendor of truth and sorrow in realizing this culture of death.
Yet the strength and life I have found in the sacraments, touching the hem of Jesus' garment, bring me to my knees. I want to leave my fishing vessel and follow him. I would love to spend all of my time praying, studying, reading, writing, talking, and teaching about Jesus and his Church. And I have learned that our marriage too is a vocation, and the Lord has blessed us with a Catholic marriage and a Catholic family. I pray that Jesus have mercy on us and that his Immaculate Mother and St. Monica pray for us.