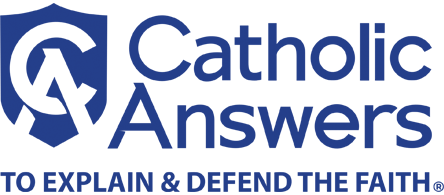 The Protestant idea of the "Bible alone" (sola scriptura) is, ironically, nowhere in the Bible. On the contrary, the Bible speaks of an infallible Sacred Tradition and an infallible Church that has authority to interpret Scripture. The Bible even warns against sola scriptura. In the Old Testament God gave authority to his priests to interpret his laws and issue binding teaching based on those interpretations, even with regard to criminal and civil issues—both of which were dealt with by divine revelation (d. Lev. 20:1-27, 25:1-55). In the New Testament, he endowed the Church with infallibility in teaching.
"If any case arises requiring decision between one kind of homicide and another, one kind of legal right and another, or one kind of assault and another. .. you shall arise and go up to the place which the Lord your God will choose, and, coming to the Levitical priests and to the judge who is in office in those days, you shall consult them, and they shall declare to you the decision. Then you shall do according to what they declare to you. . . and you shall be careful to do according to all that they direct you; according to the instructions which they give you. . . you shall not turn aside from the verdict which they declare to you, either to the right hand or to the left. The man who acts presumptuously, by not obeying the priest who stands to minister there before the Lord your God or the judge, that man shall die" (Deut. 17:8-12).

"[O]n this rock I will build my Church, and the powers of death shall not prevail against it. I will give you the keys of the kingdom of heaven, and whatever you bind on earth shall be bound in heaven, and whatever you loose on earth shall be loosed in heaven" (Matt. 16:18-19).

"[I]f he refuses to listen even to the Church, let him be to you as a Gentile and a tax collector. Truly, I say to you, whatever you bind on earth shall be bound in heaven, and whatever you loose on earth shall be loosed in heaven." (Matt. 18:15-18).

"He who hears you hears me, and he who rejects you rejects me, and he who rejects me rejects him who sent me" (Luke 10:16).

"If I boast a little too much of our authority, which the Lord gave for building you up and not for destroying you, I shall not be put to shame" (1 Cor. 10:8).

"I commend you because you remember me in everything and maintain the traditions even as I have delivered them to you" (1 Cor. 11:2).

"[W]hen you received the word of God which you heard from us, you accepted it not as the word of men but as what it really is, the word of God, which is at work in you believers" (1 Thess. 2:13).

"So then, brethren, stand firm and hold to the traditions which you were taught by us, either by word of mouth or by letter" (2 Thess. 2:15).

"[I]f I am delayed, you may know how one ought to behave in the household of God, which is the church of the living God, the pillar and bulwark of the truth" (1 Tim. 3:14-15).