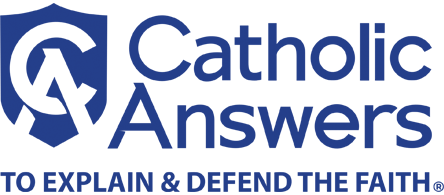 During the 2008 Summer Olympics in Beijing, a booklet describing the exploits of a 16th-century Italian named Matteo Ricci was made widely available to foreign visitors. Ricci was credited with diplomatic efforts in China, along with "entering the palace four times a year to repair chime clocks" (Zhang Xiping, Following the Footsteps of Matteo Ricci in China, trans. by Ding Deshu and Ye Jinping, 20).
Fr. Paul Serruys, C.I.C.M., lived as a missionary in China and studied under the famed Jesuit intellectual, Fr. Teilhard de Chardin, (1881-1955). Fr. Serruys used to wonder: "I'm not sure if Ricci made the Chinese Catholic, or if the Chinese made Ricci more Chinese." I attended a theological forum where one speaker praised Ricci because he "lived as a Chinese, not trying to change China's culture or force the Chinese to follow Christ."
These observations all emphasize Ricci's secular accomplishments. But Matteo Ricci was a Jesuit missionary. What role did Christianity play in Ricci's life in China? Was he the secular scientist who drew maps, mastered Confucian philosophy, and repaired clocks, or was he at heart a dedicated Christian? He traveled with a crucifix and other objects required to celebrate Mass, but he also carried instruments for cartography and charting stars. Certainly, he immersed himself in Chinese philosophy, culture, and language. So, who was the real Matteo Ricci, and what lessons does his story offer to present-day apologists?
Who Is the Real Ricci?
To understand better why Ricci went to China, we must place him in the context of the Protestant Reformation during the 16th and 17th centuries. The Society of Jesus was founded as a missionary order to help restore Europe to the Catholic Church and to bring other nations into it. To do so required men who were both holy and highly educated.
Ricci's formation is illustrative: He studied with two famous intellectuals, the great German mathematician, Christophonus Clavius, S.J., and the Italian theologian and defender of the Church, St. Roberto Bellarmine, S.J. The real Ricci was both scientist and apologist at a time when science was not viewed as antagonistic to faith. Typical of the Jesuits of his time, he used his intellectual formation—both in religion and science—as a tool for evangelization. Matteo Ricci's mastery of difficult Confucian texts was less an example of his conversion to China's culture and religions than a method of demonstrating Christ's truth above secular wisdom. As Howard Goodman and Anthony Grafton have said, Ricci "worked with texts: Confucian classics that he mastered as the price of entrance to conversation with the Chinese elite and Western classics that gave him the authority to offer an alternative to Confucianism" ("Ricci, the Chinese, and the Toolkits of Textualists," Asia Major 3rd ser. , 102). And this leads us to what has been called by both Western and Chinese scholars as the "Ricci method."
The "Ricci Method"
As Pope Benedict XVI has suggested, Ricci had a particular gift for cultural dialogue, but that gift was entirely dedicated to "sowing the Gospel seed" (Matteo Ricci, China in the Sixteenth Century, 4). He was prepared by rigorous study to confront skeptical opponents with learned confidence. As Jean Lacouture wrote:
Matteo Ricci was the perfect man of culture, a polymath versed in all things, mathematics and literature, philosophy and poetry, mechanics and astronomy. . . . But he denied that he was a theologian, although others say he was. And as we shall see, in his hands the exact sciences as well as morals and logic would be turned into the weapons of apologetics. (Jesuits: A Multibiography, 189)
One of his most effective weapons, however, had little to do with his intellectual brilliance; the Chinese were in fact more impressed with his ability to live his "foreign" religion without threatening their own cultural identity. Ricci's approach was partially inherited from his fellow Jesuit, Fr. Michele Ruggieri, who taught him to adapt Catholicism to Chinese language and traditions rather than make Europeans of the native Chinese. The so-called "Ricci method" was little more than adapting the teachings of the Church to Chinese society, of accommodating Catholic devotional and liturgical life to Chinese sensibilities.
In addition to his belief that Christianity can have a different cultural appearance in different cultures without being essentially changed, Ricci understood that the best way to convert China—a profoundly hierarchical society—was first to convert the emperor. Fr. Jean-Pierre Charbonnier, M.E.P., has thus written that the Jesuits "dreamed of a new Constantine for China" (Christians in China: A.D. 600 to 2000, 194). If the emperor was a Christian, he argued, so would all of China be. One of Ricci's most forward-thinking apologetic methods was his notion that Christianity was already inherent in the writings and philosophy of ancient China. Here we see that he anticipated what the Second Vatican Council would declare four centuries later, that other religions "often reflect a ray of truth that which enlightens all men" (Nostra Aetate 2). He set out to locate passages in Chinese works that resembled Christian teaching, and he wrote his own works to highlight these shared beliefs. He also wrote about China's religious and philosophical differences from Christianity, but he did so in a Chinese style.
Perhaps Ricci's most famous book is his Tianzhu shiyi (The True Meaning of the Lord of Heaven), in which he stages an imaginary debate between an imagined Chinese scholar (zhongshi) and a Western one (xishi). Throughout the work the Chinese scholar is cleverly answered by the Western one, who always underscores the intellectual and religious superiority of the West. But Ricci also demonstrated his deep understanding of Confucianism and the Chinese literary canon; he was able to pit both traditions against each other precisely because he had mastered them both equally. And as Douglas Lancashire has said, "Ricci was a pioneer in attempting to render into Chinese the theological and philosophical ideas of the West" (The True Meaning of the Lord of Heaven by Matteo Ricci, S.J., xiii). To bring Christ to China, he had to accommodate Christian terms to the Chinese language. And true to his careful accommodationist method of apologetics, he does not mention Christ until the final chapter of his book, where the Western scholar finally reveals that the Lord of Heaven descended into the world to save it from its original sin (Gianni Criveller, Preaching Christ in Late Ming China: The Jesuits' Presentation of Christ from Matteo Ricci to Giulio Aleni, 109-110).
Ricci concluded that there were inherent Chinese cultural aversions to depictions of Christ's Passion, and he decided to hold back some aspects of Christianity until the Chinese were more culturally prepared for them. In a letter to the Society's Superior General in 1596, he wrote: "We only venture to move forward very slowly . . . it is true that up till now we have not explained the mysteries of our holy faith, but we are nonetheless making progress by laying the principle foundations" (qtd. in Histoire de l'Expédition Chrétienne au Royaume de la Chine, 1582-1610 by Joseph Shih, S.J, 38). By calling attention to elements of Christianity that were more amenable to Chinese ideas, he wished to introduce such things as Christ's Crucifixion more slowly. By following St. Paul who said, "I am all things to all men, that I might by all means save some" (1 Cor 9:22, RSV), Ricci became Chinese to bring salvation to the Chinese. Three of his most famous converts are called in China "the three great pillars of Chinese Catholicism."
"Three Great Catholic Pillars"
While the Chinese government proclaims Ricci's more secular contributions to China, Chinese Catholics, now numbering over 10 million, extol his role in converting China's foundational Catholics. His method did not result in a large number of converts, but the few who did come to the faith under his spiritual direction were in turn responsible for even more conversions. To attract the attention of China's intellectual elite, Ricci participated in open debates with Buddhist clerics and Confucian officials, engaging China's learned masters in the topics of science, philosophy, and theology. China's literati were most impressed at first by his ability to memorize long passages from Chinese texts after only a fleeting glance. Ricci wrote: "[I]n order to increase their wonder, [I] began to recite [the characters] all by memory backwards in the same manner, beginning with the very last until reaching the first. By which they all became utterly astounded as if beside themselves" (qtd. in The Memory Palace of Matteo Ricci, by Jonathan D. Spence, 139).
Knowing that the ability to memorize the classics was the way to achieve prominence in China's civil service examinations, Ricci was able to employ Western techniques of memorization to astonish the native Chinese. His intellectual displays and his humility resulted in the conversion of the "three pillars," Xu Guangqi, Li Zhicao, and Yang Tingyun.
The most illustrious of these early Chinese Catholics was Xu Guangqi, who achieved the highest rank possible in the court exams and qualified for the celebrated Hanlin Academy, where China's brightest thinkers collected in the capital to advise the emperor. Xu was drawn to Catholic teaching after reading Ricci's Tianzhu shiyi, and was later baptized with the name Paul, after St. Paul the Evangelist. After studying in Beijing under Ricci from 1604 to 1607, Xu Guangqi moved to Shanghai where he established a family church, the famous Xujiahui (Xu Family Estate). The Xujiahui remains today one of China's Catholic centers, and in 2006 the Jiangsu Broadcasting Corporation began airing a television series celebrating the legacy of Ricci's most renowned disciple, Xu Guangqi.
The other two pillars, Li and Yang, also distinguished themselves as high-level Confucian officials and rendered constant support to the growing Chinese Church after they became Catholic. Ricci's method of apologetic dialogue with the Chinese on their own terms had worked; the three pillars indeed worked zealously to share the gospel with other Chinese. Ricci understood that the most effective people to evangelize Chinese people are the native Chinese themselves.
Gifted with Genius
Pope Benedict XVI, in a recent letter to the bishop of Ricci's birthplace of Macerata, Italy, has called for a Jubilee Year in 2010 to commemorate the fourth centenary of Ricci's death in Beijing in 1610. The Holy Father calls Ricci a man, "gifted with profound faith and extraordinary cultural and academic genius" (Letter to Bishop Claudio Giuliodori of Macerata, May 18, 2009). He also praises his dedication to "weaving a profound dialogue between West and East" in order to "root the gospel in the culture of the great people of China." Ricci is justly acclaimed as one of the founders of Christian apologetics in the context of cultural and religious dialogue.
The pope's interest in Ricci is timely: China is growing more powerful economically, and the cultural and religious dialogue between East and West is becoming more acute—and in some cases, more tense. Benedict's decision to highlight Ricci as an example of successful religious dialogue is especially appropriate because he was an apologist for the truths of Christianity rather than merely cultural tolerance.
Ricci was a master of dialogue in a society very unlike his native Europe. His push for dialogue was motivated by his love of Christ and desire to bring that love to others. His outward bearing was Chinese in all tangible ways, yet Ricci was deeply Christian and a Jesuit, committed to his crucified Lord and his commission to baptize all people.
In the beginning of his private journals he wrote: "who can doubt that this whole expedition of which we are now writing is divinely directed, since it is entirely devoted to bringing the light of the gospel to souls" (China in the Sixteenth Century, 4).
Ricci's Legacy
In 1983 the Republic of China (Taiwan) celebrated Ricci's contribution to Chinese society by issuing a special commemorative stamp in his honor. He appears on the stamp as an august "foreign" man with a full white beard, while the Great Wall of China undulates behind him. In China he is cultural ambassador Ricci, scientist Ricci, Confucian Ricci, but he is seldom mentioned there as Father Ricci, a Catholic priest and apologist for Christianity. His tomb is the site of many visitors—scientists, historians, sinologists, and Jesuits who honor his legacy as a great man of their order. As I passed through the imposing gates of the Beijing Communist Party School of China—which now surrounds his tomb—I expected to find his tomb surrounded by tourists. And, yes, there were a couple of European tourists at his tomb discussing Ricci's role as a "cultural ambassador" of the West in China. But after the tourists had left, a small group of Chinese gathered beside me, intoned the sign of the cross (Yin fu ji zi ji shengshen zhi ming), and prayed the Hail Mary (Wanfu Maliya . . .).
In China there are two groups of people who honor Ricci, those who value his maps, clocks, and Western novelties, and those who know him as an apologist for Christ. I introduced myself to the Chinese Christians praying beside me, and they told me of how China's Catholics all thank Fr. Ricci for bringing them the Eucharist, churches, theology, Christian morality, and most of all, salvation. China now has more than 10 million Catholics, and each of them owes some debt to the efforts and prayers of Ricci. At the end of his book, Tianzhu shiyi, a work that has converted so many Chinese to the faith of the Church, Fr. Ricci wrote:
The holy Church therefore has sacred water which it uses on those who enter its gates. Everyone who wants to follow this Way, who deeply repents his past wrongdoings, and who sincerely wants to turn away from his transgressions to do good and receive this sacred water, will receive love of the Lord of Heaven, and will have all his former evil forgiven. He will be like a newborn Child. (The True Meaning of the Lord of Heaven by Matteo Ricci, S.J., trans. Douglas Lancashire, 455)
Ricci filled many roles, and China and the world can rightly appreciate his ability to build cultural, scientific, and technological bridges between two very different cultures. But in his private journals, letters, and scores of Latin, Italian, and Chinese books, Ricci reveals himself to be an apologist for dialogue, a dialogue that above all leads others to baptism in Christ.
SIDEBARS
What Have I Done for Christ?
On his way to Beijing to "convert the emperor of China," Ricci and his confreres were intercepted near the coastal city of Tianjin. On the pretense that the Jesuit Fathers were hiding precious stones, the court eunuch, Ma Tang, emptied Ricci's bags, appropriating his relics, chalice, and other sacred objects. But Ma found something that aroused his anger and led him to imprison Ricci for "bewitching" men with "poisonous sorcery," and for using the object to assassinate the emperor "by enchantment." It was Fr. Ricci's crucifix, which showed Christ suspended in his Passion (China in the Sixteenth Century: The Journals of Matteo Ricci, 1583-1610, 365). Ricci, the father of the Jesuit mission in China, often meditated on the crucified Lord while practicing St. Ignatius of Loyola's (1491-1556) first spiritual exercise.
Imagine Christ our Lord suspended on the cross before you, and converse with him: . . . What have I done for Christ? What am I doing for Christ? What ought I do for Christ? In this way too gazing on him in so pitiful a state as he hangs on the cross, speak out whatever comes to your mind. (The Spiritual Exercises of St. Ignatius, 42)
---
The Great Reward
In considering Matteo Ricci's intense academic and spiritual activity, we cannot but remain favorably impressed by the innovative and unusual skill with which he, with full respect, approached Chinese cultural and spiritual traditions. It was, in fact, this approach that characterized his mission, which aimed to seek possible harmony between the noble and millennial Chinese civilization and the novelty of Christianity, which is for all societies a ferment of liberation and of true renewal from within, because the gospel, universal message of salvation, is destined for all men and women whatever the cultural and religious context to which they belong.
—Pope Benedict XVI, in a letter to the Bishop of Macerata, Italy, May 18, 2009
From his first contacts with the Chinese, Fr. Ricci based his entire scientific and apostolic methodology upon two pillars, to which he remained faithful until his death, despite many difficulties and misunderstandings, both internal and external: First, Chinese neophytes, in embracing Christianity, did not in any way have to renounce loyalty to their country; second, the Christian revelation of the mystery of God in no way destroyed but in fact enriched and complemented everything beautiful and good, just and holy, in what had been produced and handed down by the ancient Chinese tradition.
—Pope John Paul II, in a speech to the Gregorian University in Rome, October 24, 2001
I am leaving you on the threshold of an open door, that leads to a great reward, but only after labors endured and dangers encountered.
—Matteo Ricci, S.J., on his deathbed (China in the Sixteenth Century: The Journals of Matteo Ricci, 1583-1610, 563)