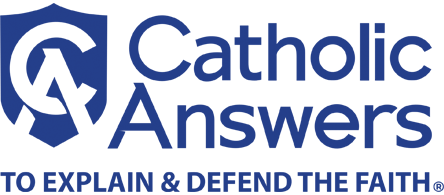 The book of Job is included among the wisdom writings precisely because it teaches man that pain and suffering are a mystery of divine wisdom. According to the sacred writer, the truly wise man should realize that "the fear of the Lord, that is wisdom; and to depart from evil, that is understanding" (28:28).
Job, a foreigner, not descended from Abraham, is the central character of the book that bears his name. A wise and wealthy man, a native of the Idumean city of Uz, located between Edom and northern Arabia, a region famed for its wise men (cf. Jer 49:7), he believes in the true God, whom he adores and to whom he offers sacrifice, even in the midst of severe suffering.
We do not know for certain who wrote the book of Job; the text suggests that it is by an educated Jew, familiar with the prophets and the teachings of the wise men of Israel. He probably lived in Palestine, although he did visit and even lived for a while abroad, mainly in Egypt.
We can only conjecture as to when the book was written. Due perhaps to the patriarchal tone of the prose narrative, it was thought for a long time to have been written by Moses. But the book is later than Jeremiah and Ezekiel, as evidenced by similarity of expression and thought; its elegant style and language, laden with Aramaic terms, lead us to suppose that it was written shortly after the exile (587-538 B.C.). This was a period when preoccupation with Israel's future as a nation gave way to concern about the individual destiny of the Israelite. We might place the book tentatively around the end of the fifth century B.C.
It should be noted that of all the different versions of this book, the Vulgate of Jerome (recently slightly changed in the New Vulgate edition, which is the official text of the Church) is particularly clear and elegant and seems to have the best grasp of the original.
The book of Job is one of the most beautiful and accomplished poems in world literature. It has been compared with Dante's Divine Comedy and Goethe's Faust. As A. Vaccari says, it deals with an absorbing subject, a deeply human and divinely sublime drama, with such color and warmth of feeling and such variety of form that language and art have here reached their zenith.
The poem is divided into three parts: a prologue (chap. 1-2); a dialogue, taking up the main body of the book (chap. 3-42:6), and an epilogue.
The prologue introduces us to the characters and summarizes the theme of the book. Job, a pious and blameless man, is perfectly happy and contented. The adversary (Satan) insinuates himself among the angels of God's court and argues that Job's virtue is not genuine. So God permits Job to be tested. Blow after blow falls on Job, depriving him of his possessions and of his children. But Job remains faithful and then is attacked personally; he becomes gravely ill and disfigured. He accepts with resignation the physical evil which God sends him, just as he had previously accepted the contentment he enjoyed.
Such is Job's faith that Satan is defeated. But Job's suffering is so deep that he utters a cry of lamentation—not of despair—when his three friends seek to console him after his being plunged into silence for seven days.
Job starts the dialogue, provoked by his friends' failure to understand why he is suffering like this. They consider suffering to be punishment for sin (this was the general view at that time), yet Job keeps insisting that he is blameless. They in turn invite him humbly to recognize his fault and beg God's forgiveness.
At no stage does Job say that he is completely free from sin; what he does maintain is that his suffering is far greater than his faults deserve. One might think that this means he is accusing God of being unjust, but that is not so: He simply cannot make out why God is sending him these sufferings. In fact, in this life God does not reward everyone according to his merits: That happens in the life to come. Therefore, if he sometimes causes suffering to someone who is known to be blameless, his purpose in doing so is to train him in virtue, to make his merits shine even more through the patience he shows.
Job's three friends, Eliphaz, Bildad, and Zophar, keep interrupting him to try to convince him that he is at fault, but Job knows otherwise and refuses to plead guilty to a sin he did not commit.
After addressing himself to divine wisdom, confident that God will hear him (chap. 28), Job appeals to the Supreme Judge, who is the only one who can give him justice and declare his innocence. God hears him, and he uses Elihu, a young man who up to this has not taken part in the dialogue, to come in on Job's side. To everyone's surprise he says something entirely new: Job should not be saying that God has condemned him, because the reason God sends evils and sufferings is not only to punish people. Their primary purpose is to purify man of his faults and prevent him from committing worse sins. By saying this Elihu consoles Job. He argues that Job is blameless, and he also shows him why he has had to suffer in this way. Finally, Yahweh himself enters into the discussion, on Job's side. Job cannot find words; he feels so insignificant. As he says himself:
"I know that thou canst do all things, and that no purpose of thine can be thwarted. `Who is this that hides counsel without knowledge?' Therefore I have uttered what I did not understand, things too wonderful for me, which I did not know. `Hear, and I will speak; I will question you, and you declare to me.' I had heard of thee by the hearing of the ear, but now my eyes see thee; therefore I despise myself, and repent in dust and ashes" (Job 42:2-6).
In the epilogue, in which God takes Job's three friends to task, Job is declared innocent. To reward his virtue God restores all his property to him, twice over: "And the Lord restored the fortunes of Job, when he had prayed for his friends; and the Lord gave Job twice as much as he had before. Then came to him all his brothers and sisters and all who had known him before and ate bread with him in his house" (Job 42:10-11).
There is a happy ending, and the moral is quite clear, even if Job does not grasp it. But he does realize now that there is no reason why God should have to account to anyone for what he does. Man cannot grasp the mysterious ways of divine providence. In permitting the innocent to suffer and even die and in not punishing the evildoer during his lifetime, God has his reasons, even if man cannot grasp them.
The book does not answer the initial question posed; indeed no answer is forthcoming until almost the era of the New Testament. According to Vaccari it does advance to the position of realizing that God has wisely but mysteriously disposed that sometimes even the just are made to suffer despite their innocence. However, God will eventually reward their virtue. The problem posed by Job is, basically, what is the origin and purpose of suffering?
Job's question remains unanswered. He does not discover the reason why innocent people suffer. The furthest he gets is to realize that suffering is part of God's plan, that it has to be accepted as long as it lasts, and that God does not abandon the sufferer. In this connection it raises other basic points which later revelation—especially that of the New Testament—will be more specific about: (a) suffering tests the genuineness of a person's virtue; (b) it protects him from pride and makes him more humble; (c) when suffering comes a person's way he should abandon himself completely into God's hands.
The entire book opens up a new perspective, that of the reward which awaits, in heaven, those who do God's will on earth. Job's suffering, the suffering of a just man who bears it patiently and continues to seek mercy and forgiveness, acquires its fullest meaning in the New Testament. Thus, this text of St. Paul provides an answer to Job's complaints: "I consider that the sufferings of this present time are not worth comparing with the glory that is to be revealed to us" (Rom 8:18).
In other words, no matter how much we may suffer on earth, it is nothing compared with the vision of God which awaits us in heaven. Job did not realize that the just man does not attain fulfillment through possession of material things and never attains it completely in this life. He also knew nothing about what happens to souls after they leave the body. Happiness and immortality are totally connected to one another, but it took human reason centuries to discover this.
Without Christ's passion, without his death on the cross, man never would have managed to understand the apparent paradox which our Lord expressed in these words: "If any man would come after me, let him deny himself and take up his cross and follow me. For whoever would save his life will lose it, and whoever loses his life for my sake will find it. For what will it profit a man, if he gains the whole world and forfeits his soul?" (Matt. 16:24-26).
The lives of the early Christians were, from the very beginning, based on identification with Christ in his passion. Paul, who understood all this very well, put it in this way: "In my flesh I complete what is lacking in Christ's afflictions for the sake of his body, that is, the Church" (Col 1:24).
In this life, every Christian, as a member of the Church, is called to spread the kingdom of God in the world. To do this he must supernaturalize all his sufferings and difficulties and see them as something very precious which God puts in his hands. By uniting himself to the sacrifice of Christ, he will turn all these adverse things into a source of supernatural light and will find in them the peace and the joy which no created thing can provide.