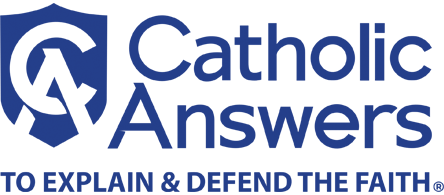 In C. S. Lewis's novel That Hideous Strength there is a scene where the non-religious protagonist, Mark, is instructed as "part of an exercise" to trample an image of a large crucifix. Because Mark is not a Christian, he is puzzled as to why he should bother with this exercise and not just leave this silly superstition alone. The professor who is leading the exercise tells Mark, "Of course it is a superstition: but it is that particular superstition which has pressed upon our society for many centuries. . . . An explicit action in the reverse direction is therefore a necessary step towards complete objectivity" (ch. 15). In other words, if religion is to be purged from society it cannot simply be ignored; it has to be ridiculed.
Lewis's novel, published in 1945, was set in the future. Nearly seventy years later, that future is our present, and the author's descriptions of religious ridicule pale in comparison to the current mockeries of Christianity found on the Internet. Yet while the vileness of the ridicule has increased, the attitude embodied by the professor remains the same. The best way to see how Lewis's fiction has become prophecy is to contrast the "Old Atheism" with what some have called the "New Atheism."
The "Old Atheism"
Throughout most of the twentieth century, public profession of atheism was synonymous with communism or the endorsement of totalitarianism. In a 1961 episode of The Twilight Zone titled "The Obsolete Man," a librarian in a police state is executed for the crime of believing in God. Ultimately the librarian (portrayed wonderfully by the late Burgess Meredith) turns the tables on his executioner, but the image of a believer being crushed under the jackboot of totalitarian atheism was, at the time, not mere fiction. In his 1967 memoir, Tortured for Christ, Richard Wurmbrand describes how Soviet guards would tell prisoners, "I thank God in whom I don't believe. Now I may indulge the evil in my heart" (p. 34).
These horror stories may have something to do with atheism's low approval ratings. Gallup compared two polls conducted in 1958 and 2012 about people's unwillingness to elect certain minorities to the U.S. presidency. In 1958, 38 percent were willing to elect an African-American and 18 percent were willing to elect an atheist. In 2012, while 96 percent were willing to elect an African-American, only 54 percent were willing to elect an atheist (Jeffrey Jones, "Atheists, Muslims See Most Bias as Presidential Candidates," Gallup Polling, June 21, 2012).
Faced with such dismal levels of public approval, atheists felt the need to show believers that they were good people and not amoral communists. Beginning in the 1970s, the philosopher Paul Kurtz promoted what he called "secular humanism," which focused on promoting human well-being without religion rather than converting people to atheism. Secular humanists even praised religion for its beneficial effects on society.
The Second Humanist Manifesto affirmed, "In the best sense, religion may inspire dedication to the highest ethical ideals." The Manifesto went on to point out that while religion can hinder society, so can many nonreligious ideologies that are not based on humanism (Paul Kurtz and Edwin H. Wilson, "Humanist Manifesto II," 1973). But this attitude of congenial disagreement changed for many people on September 11, 2001.
The "New Atheism"
I remember getting ready for school on that fateful day when my dad ran into my bedroom and turned on the television. Because I went to high school in Arizona, the attacks were in progress by the time I woke up. I stared in disbelief as the news replayed over and over again the surreal sight of the World Trade Center collapsing into a pile of dust. How could 19 human beings (the 9/11 hijackers) do something so terrible? The answer from the New Atheists was simple: Religion alone has the power to cause people to do such terrible things.
In 2004 American atheist Sam Harris, after reflecting on the September 11 terrorist attacks, published The End of Faith. In the book, Harris argued that religion is a form of mental illness and not part of a rational worldview. He writes, "[I]t is difficult to imagine a set of beliefs more suggestive of mental illness than those that lie at the heart of many of our religious traditions." (p. 70). In 2006 British biologist Richard Dawkins went so far as to claim that religious education for children is child abuse: "Even without physical abduction, isn't it always a form of child abuse to label a child a possessor of beliefs that they are too young to have thought about?" (The God Delusion, p. 354). These books were followed by others, such as Christopher Hitchens' God Is Not Great and philosopher Daniel Dennett's Breaking the Spell: Religion as Natural Phenomenon. Before Hitchens died in 2011, these authors were known as the "four horsemen" of the "New Atheism."
What made these atheists "new" weren't their arguments against religion but their attitude that religion should be reviled. At the 2012 "Reason Rally," about 10,000 atheists gathered on the National Mall in Washington, D.C., where Dawkins instructed them regarding Christians: "Mock them, ridicule them in public. . . . Don't fall for the convention that we're all too polite to talk about religion" (Lillian Kwon, "Atheists Rally for Reason; Urged to Mock the Religious," The Christian Post, March 24, 2012).
Ridiculing religion
To be fair, there are atheists who do not see religion as a bad thing and don't support ridicule as a way to combat it. Atheistic philosopher Walter Sinnott-Armstrong writes, "Like law, science, art, and guns, religion is a powerful tool that can be used for great good as well as for great evil. I have no desire to obstruct the benefits of religion" (William Lane Craig and Walter Sinnott-Armstrong, God? A Debate Between a Christian and an Atheist, 82). But other atheists think this "accommodation" is dangerous. Harris writes, "I hope to show that the very ideal of religious tolerance—born of the notion that every human being should be free to believe whatever he wants about God—is one of the principal forces driving us toward the abyss" (The End of Faith, 15).
Most atheists do not want the government to outlaw religious belief, but they do want government to no longer be associated with it. One common tactic is to file lawsuits to ban the display of nativity scenes or crosses on public land. When that strategy fails, some atheists opt for a "heckler's veto." In a recent case, the city of Santa Monica had hosted a life-size nativity display in Palisades Park since 1953, which earned it the nickname "City of the Christmas Story." In 2011, atheist Damon Vix encouraged other atheists to apply for booths in the park so that of the twenty-one available spaces nearly all were reserved for atheist displays dedicated to parodies of religion. These included displays that paid homage to the "Flying Spaghetti Monster" (the deity of the parody religion Pastafarianism) and compared Jesus to Santa Claus and the ancient Greek god Poseidon. The latter display included the sign "37 million Americans know MYTHS when they see one. What myths do you see?"
In response to the controversy, the city of Santa Monica banned all private displays from Palisades Park and the ban has been upheld in Federal Court. Vix later said, "If I had another goal it would be to remove the 'under God' phrase from the Pledge of Allegiance—but that's a little too big for me to take on for right now" (Doug Stanglin, "U.S. judge blocks Nativity displays in Santa Monica" USA Today, Nov. 19, 2012).
Another atheist group that uses the strategy of public ridicule is the American Atheists. They are a national group that sponsors billboards with messages such as "Christianity: Sadistic God; Useless Savior." When asked about the controversy about the billboards, the group's president, David Silverman, said, "I respect people; I respect humans. I do not respect religion. And I do not respect the idea that religion deserves respect" (Dan Merica, "Atheist organizer takes 'movement' to nation's capital," CNN Belief Blog, March 23, 2012).
The Internet: The church of atheism
One popular way atheists ridicule religion is through the use of Internet memes, or ideas that spread through a population like viruses. These are usually ironic oversimplifications of religious doctrines that are designed to make the doctrines look silly. One popular meme depicts Jesus with rotting flesh and glowing red eyes along with the caption, "Christianity: the belief that a cosmic Jewish zombie who was his own father can make you live forever if you symbolically eat his flesh and telepathically accept him as your master . . . yeah, makes perfect sense."
Besides allowing memes spread at an exponential rate, the Internet has provided a community for atheists to interact with one another. Christians have always had community at their churches, but prior to the invention of the Internet atheists could only hope to run into each other in the Nietzsche section of the local used book store. But now atheists' presence on the Internet dwarfs that of their religious counterparts.
The popular forum website Reddit, which describes itself as the "front page" of the Internet, has various "subreddits" that are devoted to different communities. At the time of this writing, the Catholic "subreddit" has about 5,000 subscribers, the Christian subreddit has about 50,000 subscribers, but the atheism subredditt has more than 1.4 million subscribers. Keep in mind that Catholics make up about 25 percent of the population, non-Catholic Christians make up about 50 percent of the population, but atheists make up only three percent of the population. While some net-savvy Catholics have harnessed the evangelistic power of memes and other internet tools such as blogging, they still have a lot of catching up to do. To quote Mark Twain, "A lie can get halfway around the world before the truth has time to put its shoes on."
Being gentle and blameless
How should Catholics respond to atheist ridicule? First, because critics of the Church sometimes use ridicule does not mean Catholics have a license to do the same. 1 Peter 3:15-16 says, "[B]ut in your hearts reverence Christ as Lord. Always be prepared to make a defense to anyone who calls you to account for the hope that is in you, yet do it with gentleness and reverence;
and keep your conscience clear so that, when you are abused, those who revile your good behavior in Christ may be put to shame. "
On a recent Catholic Answers Live radio show an atheist caller claimed that the reason I was Catholic was because my mother taught it to me and I blindly accepted what she told me. I corrected the caller gently and told him that my mother is not Catholic and I was in fact a convert to the Catholic Church. He apologized and we continued our discussion over whether or not atheism is true. This is a good example of using charity so that others may "themselves be put to shame" when they defame us.
Watch out for smelly fish
Second, Catholics should be ready to give a well-reasoned answer to the arguments put forward by atheists. Several books and media resources are available to help Catholics answer atheist arguments with objective tools like science and philosophy. My own book on the subject, Answering Atheism, is due out this year. Unfortunately, when some atheists are confronted with thoughtful arguments for the existence of God they will take the low road in discourse and attack our faith instead of attacking the arguments used to defend it.
For example, if you present scientific evidence for God (such as the universe's beginning in time) an atheist might say, "But what about all the scientists, like Galileo, that the Church has persecuted?" If you present objective moral truths as evidence of an objective moral law-giver an atheist might say, "But what about the Crusades, or the sex-abuse scandals, or the fact that the Bible condones slavery and genocide!"
As you can see, these arguments have nothing to do with the existence of God. Instead, they are designed to lead you away from that topic and keep the debate focused on an irrelevant detail. In logic this type of gambit is a fallacy called a "red herring." The name comes from the practice of dragging a smelly fish called a herring across a game trail. This was done so that the hunting dogs could practice not being distracted by other scents and instead stay focused on the object of the hunt. You should take a lesson from the dogs and stay focused when people present these red herring arguments. Simply respond, "That may be true, but which premise of my argument for the existence of God do these facts refute? How would these facts show there isn't a God?"
But along with strong, well-focused arguments, 1 Peter 3:15-16 requires that our defense of the faith must be so charitable that we are beyond reproach if atheists criticize us. The Catechism of the Catholic Church points out that atheists may be less morally responsible for their atheism because they were poorly evangelized by believers. Quoting Gaudium et Spes, the Catechism states:
The imputability of [atheism] can be significantly diminished in virtue of the intentions and the circumstances. "Believers can have more than a little to do with the rise of atheism. To the extent that they are careless about their instruction in the faith, or present its teaching falsely, or even fail in their religious, moral, or social life, they must be said to conceal rather than to reveal the true nature of God and of religion" (CCC 2125).
What not to do
A recent case where Christians concealed rather than revealed God's love can be found in the recent controversy surrounding high school student Jessica Ahlquist. Ahlquist, who was a student at Cranston West High School in Rhode Island, spoke publicly in favor of removing a 47-year-old banner from the school auditorium that was emblazoned with religious phrases like "Our Heavenly Father" and "Amen." In 2011 the American Civil Liberty Union, with Ahlquist as plaintiff, sued to have the banner removed. Ultimately the district court ruled in favor of Ahlquist.
Members of the community who supported keeping the banner, many of whom described themselves as Protestant Christians or Catholics, expressed extreme hostility toward Ahlquist, who described herself as an atheist. Three local flower shops refused to deliver flowers that were purchased for her. Police were dispatched to escort Ahlquist between classes because she had received death threats. State Rep. Peter Palumbo called Ahlquist an "evil little thing" in a local radio interview (Abby Goodnough, "Student Faces Town's Wrath in Protest Against a Prayer," The New York Times, Jan. 26, 2012).
While it is acceptable to have a civil debate about the constitutionality of prayer in public schools, the bullying of a teenage girl by adult Christians is a sheer embarrassment for the Body of Christ. It should serve as a lesson to follow the words of Jesus when he says, "Love your enemies and pray for those who persecute you, so that you may be sons of your Father who is in heaven; for he makes his sun rise on the evil and on the good, and sends rain on the just and on the unjust" (Matt. 5:44-45).
The real enemy
Finally, we should have confidence that the Church will survive attacks from atheists, just as it has survived similar attacks throughout history. During the French Revolution the altar at the historic Notre Dame cathedral was torn down and replaced with an altar dedicated to Liberty. The inscription "To Philosophy" was carved over the massive cathedral doors. But in the next century France would give rise to saints like Thérèse of Lisieux and John Vianney. After World War II, the Communist party gained control of Poland, seized Church property, and imprisoned thousands of priests. But after the Iron Curtain fell the Church began to flourish and now nearly 90 percent of Poland is Catholic.
Jesus said to Peter that the powers of death would not prevail against the Church (Matt. 16:18), and Paul said that no force, natural or supernatural, could ever separate us from the love of God (Rom. 8:38-39). Instead of obsessively worrying about atheist mockery that makes the Church look ridiculous, we should take steps to not become ignorant or offensive Christians who accomplish the same thing. We would do well to remember the immortal words of one Pogo Possum, who said, "We have met the enemy and he is us." Fortunately, if we kill this "enemy," what we actually kill is what Paul called "the old self" (Col. 3:9), and in dying to this self we will rise with new life in Christ and be able to face any attacks, verbal, physical or spiritual, our critics lob at us.