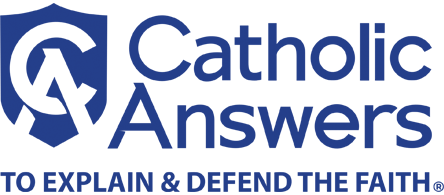 They say the way to a man's heart is through his stomach. I say food doesn't discriminate on the basis of sex. There's just nothing like having a good meal with friends. I didn't know it at the time, but in retrospect an important factor in my conversion to Christianity was a good meal. Actually, weekly meals over a year's time.
Through a new friend I was invited to "dinner and discussion" at Ben and Sarah's. Every Tuesday evening they opened their home to any scraggly college students who showed up. It wasn't a formal occasion: We didn't dress up much; the meals were simple; I don't think the dishes matched; there was always something broken (plumbing, electricity) in the old house they rented that challenged their host ingenuity.
Nevertheless, in their home we became suddenly a little less scraggly. That they were offering us their best was manifest in every detail: A home-cooked meal, a table set with care, and—this was a key factor to me as a nonbeliever—no strings attached, no pressure to change my beliefs, no lectures over the dinner table.
Ben set the tone for the conversation—respectful, listening, assuming the best of everyone—and the initial topic, usually politics or philosophy rather than an obviously religious one. Our hosts didn't try to control the conversation, but they participated, encouraged, and guided. The most marvelous conversations ensued. Friendships blossomed. I had never been in a Christian home before. I came to envy their peaceful home, their deep faith, their intellectual engagement, and their generosity. My heart became open. Within months I was baptized. Within a couple of years I entered the Church.
Over the next several years, I continued to enjoy wonderful community life and great hospitality. And I began to take that hospitality, given and received, for granted. Lack of gratitude played a role in that, but there was another factor at work. The language of hospitality had been co-opted, associated with soft theology and nuns in polyester pantsuits. The words welcoming and open caused a vague fear of having to sit in a circle, share feelings, and sing Cum Ba Yah.
Then I was called to preach the gospel in a pagan land (an American Catholic college campus). When the rubber met the road, it was humble hospitality that did the most to spread the gospel. Don't get me wrong: We had plenty of opportunities to explain our reasons for hope. But the meals together! Hearts became open. Friendships blossomed. There were conversions, confirmations, marriages.
Hospitality is an important virtue and a serious call from God. It's not optional, as Emily Cook explains (page 10), and we shouldn't leave it to the Cum Ba Yah crowd. In our individualistic society it's possibly more needed now than ever. Mother Teresa found terrible poverty in the West—the poverty of loneliness. Hospitality is the hospital for loneliness, and we're the hospital staff.