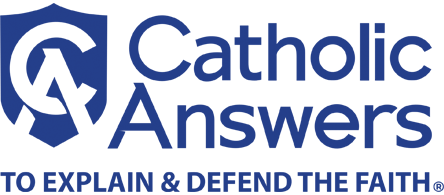 Almost everybody agrees that Pope Benedict XVI's September visit to the United Kingdom was a triumph. This was a surprise to those who had been fed on a steady diet of press and media stories about clerical sex abuse, about "outmoded" and "unpopular" Catholic teachings and about the supposed indifference of the English—even of most English Catholics. Prominent British public figures vied with one another in declaring how uncalled for and unwelcome his visit was. Even the English hierarchy seemed less than enthusiastic about the papal visit.
The actual reaction to the pope's visit was quite different—which comes as no surprise to those who pay better attention. He was greeted almost universally with warmth and joy by Catholics and non-Catholics alike. He moved and spoke and preached with serene and quiet assurance among audiences and interlocutors that included the queen, the prime minister, both Anglican and Catholic bishops, priests and religious, British cultural and political leaders, leaders of other religions, educators, young people, elderly people, and victims of past clerical sexual abuse. In every situation he quietly won over his listeners. It was quite a performance. An analysis of his speeches—the power of his words—give Catholics important tools for evangelization and apologetics. Here are five lessons to be drawn:
1. Keep the discussion focused on Christ, his truth, and the salvation to be gained in him.
Benedict confronted the clerical sex abuse question head on, and he did so more than once. At the Mass in Westminster Cathedral, he deplored with palpable heartfelt sorrow "the immense suffering caused by the abuse of children." He acknowledged "the shame and humiliation that all of us have suffered because of these sins." But he neither cowered nor cringed in the face of the widespread moral indignation over clerical abuse and episcopal cover-ups. He was not nervously defensive, nor did he exhibit undue embarrassment. He was forthright, honest, and sincere.
The bulk of his homily was devoted to a very moving account of Christ's sufferings on the cross inspired by the great crucifix dominating the nave of the cathedral which, in Benedict's words, "portrays Christ's body, crushed by suffering, overwhelmed by sorrow, the innocent victim whose death has reconciled us with the Father and given us a share in the very life of God." He demonstrated that preaching Christ crucified avails.
In other words, while acknowledging the sins and errors of Catholics, including Church leaders, he effectively moved the discussion back to the truth that it is Christ who redeems all suffering, including that of the victims of sexual abuse.
One of the more remarkable things about the pope's British visit was the way the sexual abuse crisis, which was supposed to dominate the visit, played a minor part because of the way he was able to keep the discourse focused on Christ and his truth, and on the salvation to be gained in him, rather than on the sins and faults of those within the Church that his critics wanted to stress.
This is the first and most important lesson: Keep the discussion focused on Christ, his truth, and on the salvation to be gained in him. Do not attempt to avoid or evade criticisms of the Church and of the faith, but answer those criticisms factually and truthfully to the best of your ability.
2. Do not soft-pedal, downplay, or pass over topics that are controversial or sensitive.
 Far from seeming concerned that many and at times most of his hearers were not Catholic, Benedict asserted quite regularly that he was the successor of Peter and that it was his job to proclaim Christ and to expound and explain the faith of Christ's Church. He was always forthright about this, while at the same time being in no way aggressive or overbearing about it. He simply stated it matter-of-factly. He did not seem to think that what he said required any undue delicacy or oversensitivity.
On the contrary, he frequently recalled that Britain had once been Catholic. He did this by mentioning such pre-Reformation saints as St. Ninian, St. Margaret of Scotland, the Welsh St. David, St. Thomas of Canterbury, and the English King St. Edward the Confessor. (He actually thanked the archbishop of Canterbury for allowing him "to make this pilgrimage to the tomb of St. Edward the Confessor.")
He did not shy away from subjects often thought to be too sensitive for discussion with non-Catholics or non-believers. In Edinburgh, for example, he reminded Queen Elizabeth, the head of the Church of England, that the name of her official residence in Scotland, Holyroodhouse, "recalls the holy cross and points to the deep Christian roots that are still present in every layer of British life." In his Westminster Hall address, he pointedly reminded the assembled British political and cultural leaders that they were all in the same hall where St. Thomas More was tried and condemned to death in 1535.
Again, at the ecumenical service held on the same day attended by Anglicans, Methodists, Presbyterians, and other Christians as well as Catholics, the pope invoked the name of St. Bede the Venerable and prayed that the latter's "example [might] inspire the Christians of these lands to recover their shared legacy." The cult of the saints may not exactly be the thing in the England of today—or most certainly of yesterday!—but you would never have gathered this from the totally unselfconscious affirmation of it by Pope Benedict XVI.
The pope's example proves that it is not what you bring up or say that might cause problems but how you bring it up or say it. He showed that the most disliked or questioned of Christian or Catholic beliefs today can be calmly and clearly raised and articulated in a climate where respect for the human dignity of everyone is maintained.
Part of Benedict's effectiveness in Britain was surely the manifest respect he consistently exhibited for those who did not share Catholic beliefs. Having demonstrated that respect, however, he then felt able to speak in words that were actually quite bold on topics sometimes thought unsuitable or insensitive to be raised in the course of polite religious dialogue.
While the pontiff did not stress during his appearances the Catholic moral teachings that today tend to bring out such vehement and widespread opposition, he did plainly and tranquilly uphold them where he did touch upon them. At no point did he concede that disagreements or opposition to Church teachings today could justify failing to articulate or reaffirm those same teachings where appropriate. There was no self-censorship of "controversial" issues on the pope's part.
3. Give "a joyful and convincing account of the hope that is within us" (cf. 1 Pt 3:15).
Benedict recognized that we live "in a society that has become increasingly indifferent to the Christian message." He nevertheless insists that we must give "a joyful and convincing account of the hope that is within us." Such an account, he made clear, is not something merely sentimental or consoling but is rather—and necessarily so—grounded in the truth of the Catholic faith. Benedict did not fail to mention "the dictatorship of relativism" which he had so dramatically identified on the eve of his election to the papacy. This "dictatorship of relativism" threatened, he noted in England, "to obscure the unchanging truth about man's nature, his destiny, and his ultimate good." This truth, he maintained, was fundamental to every authentic account of the faith and must constantly be reiterated.
4. Stress fidelity to the truth of the Word of God.
Considering that Pope Benedict XVI was in the United Kingdom in order to canonize a former Anglican who had become a Catholic, John Henry Newman, and that many of his hearers were non-Catholics in a country that for several centuries had virtually defined itself in opposition to such things as "popery," he understandably emphasized ecumenism. The task of all sincere Christians in today's neo-pagan society is to provide what he called a "corrective." He paid tribute, as Vatican Council II did in its Decree on Ecumenism, Unitatis Redintegratio, to what unites Catholics with our separated Christian brethren rather than with what still divides us.
"We Christians must never hesitate to proclaim," he declared at Lambeth Palace, our "faith in the uniqueness of the salvation won for us by Jesus Christ." He noted further: "The Church is called to be inclusive, yet never at the expense of Christian truth." At a later ecumenical service in Westminster Abbey on the same day, he emphasized yet again how fundamental the question of truth continues to be if Christians are to respond adequately to evangelical challenge called for today. He declared: "Fidelity to the word of God, precisely because it is a true word, demands of us an obedience that leads us together to a deeper understanding of the Lord's will, an obedience that must be free of intellectual conformism or facile accommodation to the spirit of the age . . ." (emphasis in the original).
Truth, then, is fundamental. "Fidelity to the Lord's will" is imperative. These convictions can never be absent from the mind of the evangelist or apologist, who must never fail to stress fidelity to the truth of the Word of God. In speaking of this fidelity to truth, we must never forget that, for Benedict, the truth is never something merely abstract or propositional. Nor is it something merely doctrinal or even just orthodox. Rather, truth is a person. Truth is Jesus Christ. And Jesus Christ, in turn, is—love! While proclaiming and affirming the truths of the faith across the board, Benedict regularly returns to these fundamental points, namely, that the truth is Christ and Christ is love. Think, for example, of the title of the first encyclical written by this pope: Deus Caritas Est: God Is Love!
5. Seek to make the Gospel accessible rather than trying to make the Church "attractive."
This fidelity to truth was particularly shown in the words Benedict chose in speaking to youth during the trip. Consider, for example, what he said in his homily in Glasgow:
Finally, I would like to say a word to you, my dear young Catholics of Scotland. I urge you to lead lives worthy of our Lord (cf. Eph 4:1) and of yourselves. There are many temptations placed before you every day—drugs, money, sex, pornography, alcohol—that the world tells you will bring you happiness, yet these things are destructive and divisive. There is only one thing which lasts: the love of Jesus Christ personally for each one of you. Search for him, know him, and love him, and he will set you free from the glittering but superficial existence frequently proposed by today's society. Put aside what is worthless and learn of your own dignity as children of God.
Thus emerges yet another general lesson to be learned arising out of this historic papal visit to the United Kingdom. A journalist asked the Holy Father what Christians or the churches could or should be doing to make themselves more attractive to all people, including today's atheists. Pope Benedict's answer made clear how consistent his whole approach to presenting the faith has always been:
One might say that a church that seeks above all to be attractive would already be on the wrong path, because the Church does not work for itself, does not work to increase its numbers so as to have more power. The Church is at the service of Another; it does not serve itself, seeking to be a strong body, but it strives to make the gospel of Jesus Christ accessible . . . In this sense the Church does not seek to be attractive but rather to make herself transparent for Jesus Christ . . .
Thus, as the Holy Father's entire mission to the UK proved, the aim must be to seek to make the gospel accessible rather than trying to make the Church "attractive." In his visit to the UK, Pope Benedict XVI provides a strong and coherent model worthy of emulation by anyone engaging in evangelization and apologetics.